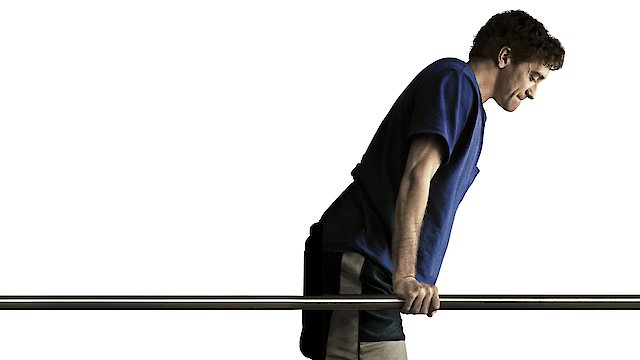 Where to Watch Stronger

Stronger is a compelling, poignant, and inspirational drama film based on the real-life events of the 2013 Boston Marathon bombing. Directed by David Gordon Green and released in 2017, this critically acclaimed movie stars Jake Gyllenhaal, Tatiana Maslany, and Miranda Richardson. The film is anchored by powerful performances from the lead actors, thoughtful screenplay, and meticulous direction, which captures the human struggle in the face of unparalleled adversity and the strength that emerges through it. The film pivots on the true story of Jeff Bauman (played by Gyllenhaal), a regular, hard-working man who represented the city of Boston in all its harsh reality and grit. An ordinary man leading an ordinary life until he becomes a symbol of hope and determination in the aftermath of a tragic event. The movie captures his life before, during, and after the Boston Marathon bombing incident, praising his endurance and indomitable spirit. The film opens with Bauman being a likable, somewhat aimless guy who cheers for the Red Sox, works at a Costco, and drinks a little too much. He is in a complicated relationship with Erin Hurley (portrayed by Tatiana Maslany), who feels suffocated by Bauman's lack of ambition. To win her back, Bauman vows to wait for Hurley at the finish line of the Boston Marathon. This promise leads him to the epicenter of the devastating blast. In the horrific bombing, Bauman loses both of his legs. Waking up in the hospital, he must come to terms with his new reality. The movie doesn't shy away from showing the harsh truths about the life-altering event and his subsequent psychological and physical struggle. Peering into the realities of the healing process, both physically and emotionally, the film dissects the trials in Bauman's path to recovery and his internal turmoil. Gyllenhaal's transformative and heart-rending performance throws light on Bauman's challenges, fears, and vulnerabilities, offering a raw, candid portrayal of resilience and strength. He faithfully captures Jeff's struggle to come to terms with his 'heroic' public image versus his personal feelings of loss and guilt. Stronger also closely follows the strain that the ordeal places on Bauman's relationships with his family and girlfriend. Notably, his relationship with his mother, Patty (played by Miranda Richardson), who herself grapples with alcoholism and her aspirations of living vicariously through her son's newfound fame. Meanwhile, Erin stands by his side, helping him navigate his new world, testing the limits of their love and her endurance through this journey. Maslany delivers an intense and compassionate performance as Hurley, embodying the complexity of emotions and strains that such an unfortunate event can place on a relationship. She becomes Bauman's rock throughout his challenging recovery, highlighting her extraordinary strength and patience. On a deeper level, the movie also explores what it means to be a symbol of courage for people while managing personal trauma. It addresses the pressure placed on survivors to become icons of resilience and their subsequent struggle to reconcile with this image. The film examines the concept of what makes a hero and suggests that it lies in the courage to face life, no matter how cruel it turns out to be, and more importantly, the audacity to be human, in all its vulnerability and strength. Stronger is a heartfelt tribute to the spirit of Boston to cope with the impacts of a horrific tragedy, and more specifically, one man's brave journey navigating the aftermath. It is a film about suffering, resilience, love, and the incredible strength of human spirit. Through a blend of power-packed performances, beautiful storytelling, and a pervading theme of endurance, Stronger serves as an iconic depiction of contemporary heroism and an testament to the power of human resilience. What makes Stronger remarkable is its balance between brutal honesty and warmth, between resilience and vulnerability. It does not capitalize on the event for dramatic effect; instead, it carefully focuses on the heartrending journey of Jeff Bauman, portraying him not just as a symbol of hope but as a man grappling with extraordinary circumstances. The film compels the viewers to reflect on the strength of the human spirit in the face of adversity, delivering a potent, powerful, and inspiring cinematic experience.
Stronger is a Drama movie released in 2017. It has a runtime of 116 min.. Critics and viewers have rated it moderate reviews, with an IMDb score of 6.9. It also holds a MetaScore of 76.
How to Watch Stronger
Where can I stream Stronger movie online? Stronger is available to watch and stream, buy on demand, download at Amazon Prime, Netflix, Apple TV, Amazon, Google Play, YouTube VOD, Vudu. Some platforms allow you to rent Stronger for a limited time or purchase the movie for downloading.


Director
David Gordon Green
Stars
Jake Gyllenhaal, Tatiana Maslany, Miranda Richardson, Clancy Brown

Stream movies like Stronger
Watch movies on Apple TV+
Also directed by David Gordon Green
Also starring Jake Gyllenhaal
Also starring Tatiana Maslany