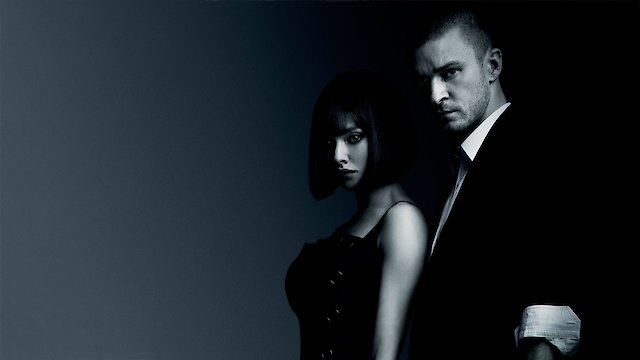 Where to Watch In Time

In Time is a gripping and provocative science fiction thriller, directed by Andrew Niccol, that maneuvers around an innovative concept – time as the new currency. Dystopian in nature, the film stomps heavily on the concepts of mortality, economics, social disparity, and the dark allure of immortality. The film stars the mellifluous Justin Timberlake as Will Salas, a blue-collar worker constantly hustling against the ticking time. In this alternate universe, when people reach the age of 25, they stop aging but are on borrowed time. A glowing, green, digital clock implanted on their forearm signifies the amount of life-span one has left that can be increased or decreased. The rich hoard lifetimes, practically making them immortal, while the poor are left begging, borrowing, and stealing minutes just to survive another day. A chance encounter with a suicidal millionaire named Henry Hamilton, splendidly portrayed by Matt Bomer, gifts Will with a century of a lifetime. Spurred by the tragic demise of his mother (Olivia Wilde), he decides to use his time windfall to infiltrate the world of the wealthy and repudiate the system. Once there, he catches the eye of Sylvia Weis, played by Amanda Seyfried, who exhibits her talent for bringing convincing emotional depth to her character. Sylvia is the disillusioned daughter of a conniving time magnate, Philippe Weis, masterfully played by Vincent Kartheiser. As the narrative unfolds, Will and Sylvia become tangled in a game of 'Robin Hood meets Bonnie and Clyde', plunging into the darker aspects of an oppressive society. In pursuit of them is Timekeeper Raymond Leon, perfectly personified by Cillian Murphy. Leon, who himself comes from the lower class zones, is charged with maintaining the status quo, ensuring the rich stay immortal, and the poor die young. He exudes a strong screen presence and drives a parallel narrative throughout the film, etching out a character who is more rounded and multifaceted than the stereotypical 'antagonist'. The dystopian world of "In Time" is grounded in our reality. Yes, it's set in the future, but it serves as a metaphor about the current state of our society. It cogitates the widening chasm between the rich and the poor, where money can buy anything, even time. The socially conscious undertones of the film make it a thought-provoking watch. Niccol's stylish and atmospheric direction skillfully takes us through grim neon-lit slums and polished, bright cities. His approach towards the material is interesting, imparting the film with the charm of a high-stakes poker game where the stakes are, indeed, a lifetime. The lively cinematography takes us through a world that's sombre yet visually striking – a place where almost everyone has a 25-year-old body, but their eyes hold a lifetime of experiences. There is also a distinct attention to minutiae, such as glowing arm-clocks, that adds a unique flair to the movie. In Time is enhanced by its sleek and modernist aesthetics, with an impressive production design that perfectly reflects its futuristic backdrop without going overtly sci-fi in its extrapolations. From retro-fitted muscle cars, well-tailored suits, stylish dresses, to looming skyscrapers, everything brings together a plausible future that resonates with the theme of the film. The performances of the star-studded cast are tantamount to the film's gripping narration. Timberlake navigates his transition from pop-star to actor with aplomb. His portrayal of Will is both sympathetic and heroic, as he battles against the ticking clock. Seyfried delivers a stellar performance; her flawless transition from a sheltered heiress to a fearless rebel is commendable. Cillian Murphy seamlessly slips into his complex character, bringing layers to his role. Furthermore, the chemistry between Timberlake and Seyfried is electric and keeps the viewers invested, regardless of the plot's occasional predictability. In Time may not deliver hardcore, high-concept sci-fi, but it does offer an engaging social commentary, wrapped in the veneer of a fast-paced action thriller. In conclusion, In Time serves as a reminder that time indeed is the greatest commodity. The film weaves together strands of action, drama, romance, and sci-fi into a unique tapestry that leaves its audience pondering about concepts of mortality, wealth disparity, and the true value of time. As thrilling as it is contemplative, In Time is an intriguing watch that's certain to keep you on the edge of your seat.
In Time is a Action, Thriller, Science Fiction movie released in 2011. It has a runtime of 109 min.. Critics and viewers have rated it moderate reviews, with an IMDb score of 6.7. It also holds a MetaScore of 53.
How to Watch In Time
Where can I stream In Time movie online? In Time is available to watch and stream, buy on demand, download at Hulu Plus, Amazon Prime, FuboTV, Tubi TV, Apple TV, Amazon, Google Play, YouTube VOD, Vudu. Some platforms allow you to rent In Time for a limited time or purchase the movie for downloading.


Stars
Justin Timberlake, Amanda Seyfried , Cillian Murphy
Genres
Action, Thriller, Science Fiction

Stream movies like In Time
Also directed by Andrew Niccol
Also starring Justin Timberlake
Also starring Amanda Seyfried
Watch movies on Apple TV+