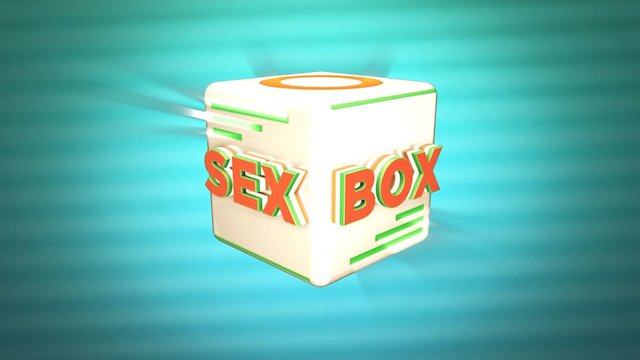 Where to Watch Sex Box
A couple struggles to be honest with each other about their desires; temptation threatens a long-term relationship; and an over-sexed couple tries abstinence to restore intimacy and communication.
Watch Sex Box Season 1 Episode 5 Now
A couple struggles with sharing their innermost sexual secrets; The desire to be a mom overwhelms a couple's sex life; and a couple is addicted to sex at the expense of real communication.
Watch Sex Box Season 1 Episode 4 Now
A couple in an online relationship meets for the first time; A wife's anxiety over her fading libido holds a couple back; and a tragic accident complicates a couple's intimacy.
Watch Sex Box Season 1 Episode 3 Now
A couple talk to journalist and agony aunt Mariella Frostrup about what sex means to them, as part of the Campaign for Real Sex season
Watch Sex Box Season 1 Episode 2 Now
Sex is integral to our lives but few of us discuss it openly and honestly with our partners. In Sex Box couples discuss their feelings and sensations about their love life after having sex.
Watch Sex Box Season 1 Episode 1 Now

Sex Box is a daring reality-television series that aired on WE tv in 2015. Unique in its approach, it was based on a British show of the same name. The American version, while short-lived, stirred up plenty of conversation due to its unconventional premise and controversial approach to airing and discussing matters of intimacy and relationship problems. The show, though focusing on a subject that's often shrouded in hushed tones and secrecy, aimed to throw open the doors to frank and meaningful discussions about relationships, sexuality, intimacy, and the multitude of issues that could stem from these. By delving into these often misunderstood and overlooked topics, Sex Box tried to promote healthier relationships and better understanding and communication between partners. Sex Box was hosted by an eclectic team of experts: a sex therapist, a psychologist, and a pastor. The team offered a varied perspective on the issues being discussed, through their respective professional lenses. The hosts were therapist, Dr. Chris Donaghue, clinical psychologist, Dr. Fran Walfish, and Pastor Yvonne Capehart, who offered religious and moral guidance to reconcile the conflicts presented by the show's guests. The structure of each episode was unconventional to say the least. Couples would participate in a pre-recorded interview where they discussed their relationship issues, often stemming from or relating to their sexual lives. These issues encompassed a wide range from intimacy problems to infidelity, to fears and inhibitions. After the issues were laid bare, the couple then entered the 'sex box', an opaque, soundproof and camera-free box situated on the stage. Inside the box, the couple was encouraged to be intimate with each other, hence the title of the show. This component of the show was unique, different from conventional reality TV shows and provided the foundation of the show's premise. Following their time in the box, the couple steps back into the spotlight to discuss their experience and address their problems with the panel of experts. The act of being intimate was supposed to help them shed inhibitions and be more open with each other and the therapists. With the couple in a supposedly elevated state of post-coital honesty, the experts offered advice, strategies, observations, and answers to help the couple navigate their issues and improve their relationship. Sex Box was not a show for the prudish or those uncomfortable with discussions of intimacy. The show generated a significant amount of controversy and discussion due to its bold premise. Despite its criticism of being voyeuristic or even exploitative, the show worked to remove the stigma surrounding discussions of sex and relationship issues. By openly addressing these issues, the intent was to offer help not only to the couples on the show but also to the audience members experiencing similar issues. The show, despite its provocative concept, was not centered on voyeurism or titillation. Instead, it aimed to foster open discussion, understanding, and the resolution of relationship issues through expert advice and real-life examples. It took a courageous and clear-eyed approach towards intimacy, aiming to demystify and destigmatize the act and its related issues. In summary, Sex Box turned heads and dropped jaws with its unique premise and approach to relationship counseling. The show aimed to unpack and facilitate open, honest discussions about sex as a gateway to exploring the deeper, hidden issues within relationships. It was a bold attempt to redefine reality television programming and offer a fresh, albeit controversial, take on modern love. Although it had a short run, Sex Box threw open the doors to a new kind of reality TV which was about exploring topics that are typically considered taboo, and yet form a significant and integral part of human relationships.
Sex Box is a series categorized as a currently airing. Spanning 2 seasons with a total of 9 episodes, the show debuted on 2015. The series has earned a poor reviews from both critics and viewers. The IMDb score stands at 2.6.
How to Watch Sex Box
How can I watch Sex Box online? Sex Box is available on WE tv with seasons and full episodes. You can also watch Sex Box on demand at Pluto TV, Apple TV, Amazon, Google Play online.
Cast
Meghan Deanna Kingsley, Grace Fraga, Djakarta

Stream shows like Sex Box