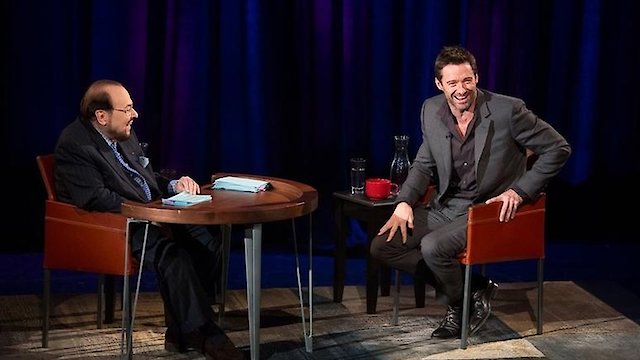 Where to Watch Inside the Actors Studio
Summary not available
Watch Inside the Actors Studio Season 21 Episode 6 Now
In anticipation of her upcoming film Downsizing, Wiig discusses her Hollywood beginning at The Groundlings improv troupe which led to her breakout role as series regular on Saturday Night Live, where she earned five Emmy nominations for Outstanding Supporting Actress in a Comedy Series. From the small screen to the big screen, Wiig expanded her repertoire to include both comedic and dramatic roles in films such as Mother!
Watch Inside the Actors Studio Season 21 Episode 5 Now
Summary not available
Watch Inside the Actors Studio Season 21 Episode 4 Now
Summary not available
Watch Inside the Actors Studio Season 21 Episode 3 Now
Summary not available
Watch Inside the Actors Studio Season 21 Episode 2 Now
Summary not available
Watch Inside the Actors Studio Season 21 Episode 1 Now

Inside the Actors Studio is an historical and highly reputable television show, guided by the proficient and dedicated host, James Lipton. The show first premiered on Bravo TV in 1994 and runs till this day, gaining an impressive following and lasting accolades in the industry. The charm of the show is rooted in the host's ability to build a strong rapport with guests, luring viewers in by showcasing detailed, intimate, and often profound conversations with some of the most prominent figures in the acting world. James Lipton's inviting and perceptive questions provide an insider's look into the guests' acting journeys, career choices, inspirations, and challenges. The show's signature approach is rooted in the host's quest to delve deep into the actors' professional lives, beyond what ordinary talk shows typically reveal. The warmth of Lipton's hosting, complemented by his extensive research prior to each interview, made him one of the TV industry's revered figures. His distinct interviewing style leaned heavily on his comprehensive stack of blue index cards, filled intricately with notes about each guest. His ability to disarm some of the most successful and glamorous individuals of Hollywood and encourage them to share some of their most personal experiences and insights makes Inside the Actors Studio an engrossing watch for the audience. Prominent talent on the show includes a stunning array of Oscar and Emmy winners, from Meryl Streep to Morgan Freeman, from Harrison Ford to Ellen Burstyn, and numerous other distinguished artists. The wide spectrum of guests also contains eminent directors, screenwriters, singers, and comedians. It is the candid disclosure of their craft, their fears, their success, their aspirations, and their outlook towards acting that helps viewers see them as artists who have honed their craft, rather than remote celebrities. Inside the Actors Studio stands out for its format as well. Each episode is a one-on-one sit-down interview, taking on an educational tone. Unlike typical celebrity chat shows, it doesn't rely on impromptu humor, anecdotes or games. Instead, viewers are treated to an in-depth discourse between Lipton and the guest, which often feels more like an academic lesson than an entertainment show. The stage setting is quite fittingly a converted classroom at Pace University in New York, with acting students in the audience. Episodes usually end with Lipton asking a standard set of questions, often called "the Pivot questionnaire" which reveals aspects of guests' personalities that you wouldn't usually glimpse in standard interviews. The last segment always involves the guest's scenario of what heaven might be like, giving a fascinating peek into their personal beliefs and values. Relevance to young, aspiring actors is another impressive dimension of Inside the Actors Studio. In the series' tradition, the final portion of each program is reserved for those Pace University students who form the audience to direct questions at the guest star, enabling a unique learning opportunity for tomorrow's artists. This inspiration-for-learning aspect of the show has led it to earn a significant reputation in the world of performing arts academia. In addition to interviews from prolific actors, directors, and writers, Inside the Actors Studio also features a series of master classes presented by Lipton and other master actors, providing enriching insights into the craft of acting and reflecting the educational intentions of the show. Inside the Actors Studio is not merely a talk show; it is an in-depth exploration of acting as an art form through the perspectives of those who have accomplished mastery in it, hosted by a man who understands the craft and its nuances. It is a show that continues to entertain, educate, and inspire, a testament to its enduring relevance and impact. Through its episodes, the series traces an illuminative path through the world of acting, its struggles and glories, under the steady and expertise guidance of the ever-captivating James Lipton.
Inside the Actors Studio is a series categorized as a currently airing. Spanning 22 seasons with a total of 260 episodes, the show debuted on 1994. The series has earned a mostly positive reviews from both critics and viewers. The IMDb score stands at 8.6.
How to Watch Inside the Actors Studio
How can I watch Inside the Actors Studio online? Inside the Actors Studio is available on Bravo with seasons and full episodes. You can also watch Inside the Actors Studio on demand at Bravo online.
Cast
James Lipton, Ellen Burstyn, Elena Kobylina

Similar Shows like Inside the Actors Studio