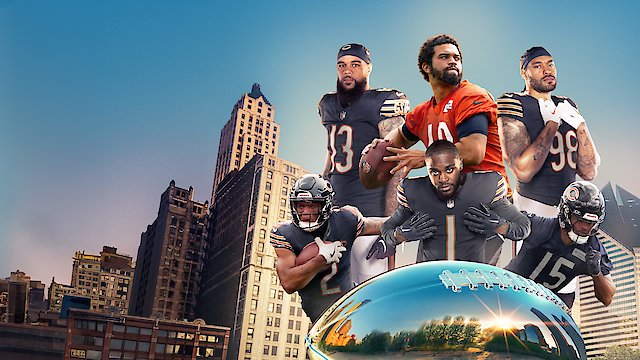 Where to Watch Hard Knocks
5
Hard Knocks: Training Camp with the New York Jets - #5
Watch Hard Knocks Season 20 Episode 5 Now
4
Hard Knocks: Training Camp with the New York Jets - #4
Watch Hard Knocks Season 20 Episode 4 Now
3
Hard Knocks: Training Camp with the New York Jets - #3
Running back Dalvin Cook joins the roster as the Jets host the Tampa Bay Buccaneers for a joint practice in New Jersey.
Watch Hard Knocks Season 20 Episode 3 Now
2
Hard Knocks: Training Camp with the New York Jets - #2
Aaron Rodgers and the Jets travel to Carolina to practice against the Panthers and #1 overall draft pick Bryce Young.
Watch Hard Knocks Season 20 Episode 2 Now
1
Hard Knocks: Training Camp with the New York Jets - #1
Hard Knocks heads to training camp with the New York Jets as coach Robert Saleh prepares his team--led by QB Aaron Rodgers--for the season.
Watch Hard Knocks Season 20 Episode 1 Now

Hard Knocks is an American sports documentary series that premiered on HBO in 2001. The series is celebrated for its distinctive take on the traditional sports docu-drama, providing viewers with unprecedented behind-the-scenes access to the inner workings of National Football League (NFL) team training camps. The series is produced by NFL Films, a longtime partner of HBO renowned for their cinematic storytelling approach to the sport. NFL Films uses several camera crews to follow each chosen team throughout their respective pre-season training camps, capturing both the grueling physical trials and emotional stresses that players face while vying for a spot on the squad's regular-season 53-man roster. Hard Knocks presents its content in episodic, hour-long segments throughout the span of an NFL pre-season, which typically lasts about five weeks. In that time, viewers experience a vibrant, fast-paced narrative which is as much about human stories and conflicts as it is about the sport itself. You get to step inside team meetings, eavesdrop on sideline conversations during training sessions, witness intense position battles, and observe individual player's routines, struggles, and triumphs. All these elements contribute to the character-driven narrative, making it easy for viewers to develop personal and emotional connections to the team's players and the coaching staff. Every season of Hard Knocks focuses on a different NFL team. This cinematic foray into the team's operations and coach's strategies captures the spirit and characters of the team, allowing audiences to see the raw passion, dedication and hard work involved in preparing for the NFL season. It also, perhaps most fractiously, follows the "cutdowns," as the coaches must reduce the team—from the original 90 players that start camp—to the regular-season roster size. This on-screen decision-making and heart-wrenching narratives are one of the elements that make Hard Knocks unique and emotionally engaging. One of the key features and highlights of the series lies in its innovative and impeccable sound design. Positioned at the forefront of sports reality programming, hard wired mics worn by players, coaches, and team staff catch every grunt, yell, and hit – amplifying audiences' experience of the on-field action. The unscripted dialogue also produces plenty of organic humor, establishing Hard Knocks as not just a sports documentary, but also a reality-TV phenomenon. Fans and critics alike are captivated by Hard Knocks' raw and unfiltered representation of often overlooked aspects of the sport. Every scene, conversation, and practice session helps paint a detailed picture of a sport and league prominently known for its toughness, intensity, and competition. Furthermore, the series shows just how much professional athletes sacrifice for the sport they love: their time, health, relationships, fame, and sometimes even their careers. The show also belies the perception that all NFL careers yield fame and wealth by showcasing upcoming stars, veteran leaders, long shots, undrafted rookies, journeyman players, comeback kids, and others on the bubble trying to make the team. Another aspect of Hard Knocks is its narration. Traditionally narrated by actor Liev Schreiber, the sweet, subdued voice adds more depth to the emotion-packed series. One significant aspect of Hard Knocks is the willingness from teams to participate in the show. The series has been an incredible vehicle for the team's brands to reach a wider audience, thereby strengthening their brand and fan base. Finally, the series does not shy away from sharing laughs and light moments alongside its more serious content. The good-natured humor involving the players and team staff humanizes them, making even the most hardened, elite athletes relatable and endearing. In the years since its debut, Hard Knocks has become an anticipated event for fans of both football and high-quality television documentaries. By transporting its audience behind the scenes and into the heart of an NFL training camp, Hard Knocks has solidified its reputation as something more than a sports series: it's a study of perseverance, character, and the human spirit.
Hard Knocks is a series categorized as a currently airing. Spanning 20 seasons with a total of 112 episodes, the show debuted on 2001. The series has earned a mostly positive reviews from both critics and viewers. The IMDb score stands at 8.4.
How to Watch Hard Knocks
How can I watch Hard Knocks online? Hard Knocks is available on HBO with seasons and full episodes. You can also watch Hard Knocks on demand at Max online.
Genres
Documentary & Biography, Sports
Cast
Zach Thomas, Chad Hutchinson, Eddie Kennison, Darren Woodson

Similar Shows like Hard Knocks