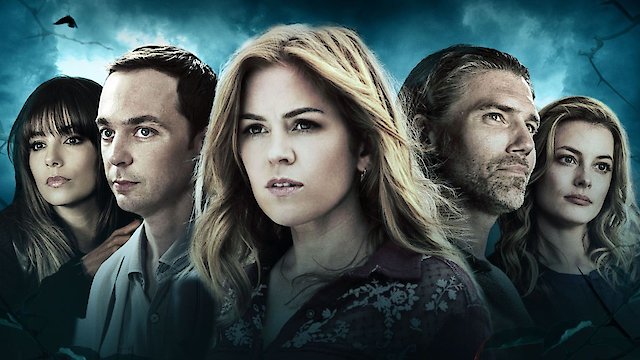 Where to Watch Visions

Visions is a thrilling horror film from 2015 directed by Kevin Greutert, starring Isla Fisher, Anson Mount, and Gillian Jacobs. It focuses on the theme of suspense and psychological terror, providing a hair-raising ride for the viewers as they plunge deep into a paranormal cinematic experience. Fear and anticipation weave together, ensuring a chilling narrative that grips viewers from beginning to end. The plot pivots around our lead character named Julia, brilliantly depicted by Isla Fisher. Julia is an expectant mother grappling with a traumatic past that haunts her present. In a bid to start a fresh chapter of life, Julia and her supportive husband David, played by Anson Mount, relocated to a serene country vineyard. They anticipated tranquility, but little did they know of the chilling turn of events that awaited them. As they settle in their new residency, unexpected and mysterious phenomena begin to transpire, leaving Julia disconcerted. She starts experiencing horrifying visions that bring a chilling stillness to her otherwise tranquil surroundings. The eerie occurrences coincide with disturbing, unearthly visions that seem to be associated with the house's troubled history, making their dwelling a chilling territory of terror and anxiety. Evidently, Julia's visions are more than just hallucinations of an overly anxious soon-to-be-mother. Her unsettling experiences instigate a journey for uncovering the terrifying secrets that their vineyard home is clutching tightly. Adding another layer of complexity to the mystery, the role of sophisticated yet enigmatic Helena, portrayed by Gillian Jacobs, raises the bar of suspense even higher. Helena's entry amplifies the film's intensity creating an enhanced sense of dread and fear, making viewers sit on the edge of their seat. At its core, Visions is an examination of sinister supernatural occurrences wound around the essence of vulnerability and fear. The juxtaposition of a pregnant woman experiencing terror whilst alone in a large and haunted vineyard house gives the narrative a distressing effect. The thought of blissful childbirth becomes a labyrinthine nightmare for Julia. Isla Fisher admirably shoulders the torment and agony of her character, conveying the fear and anxiety effectively. Anson Mount does an excellent job as her dependable husband, whose initial skepticism soon gives way to grave concern as the bizarre occurrences refuse to subside. Gillian Jacobs' performance, while relatively limited, is unsettling and cryptic, keeping viewers guessing about her true intentions. Visions carries a chilling atmosphere throughout the film that becomes more pronounced with each passing scene. The haunting score complements the film's eerie theme, intensifying the feeling of terror. The director, Kevin Greutert, ensures the element of suspense is cloaked within the film from the outset, accumulating it gradually till it reaches a crescendo in the shocking climax. Well-appreciated among the fans of horror and psychological thriller genres, Visions leaves its spectators impressed by the effective building of tension and horror without resorting to clichés. The film does an excellent job in maintaining an enduring level of dread and mystery, leaving you guessing what's genuine and what's a product of an expectant mother's imagination. It's a rollercoaster ride that takes you on a journey through the unexplored depths of fear, paranoia, and the supernatural. Running for 82 minutes, Visions is filled with chilling sequences that use a lot of subtle insinuation rather than over-the-top horror clichés, thus making it more of a psychological thriller than a straightforward horror film. It's a cinematic experience that has the potential to stay with you for its evocative depiction of fear and its strikingly convincing performances, offering a memorable excursion into the spine-chilling realms of the supernatural. An excellent film for those seeking unsettling thrills, Visions successfully combines well-executed suspense with thought-provoking psychological fears.
Visions is a Thriller, Horror movie released in 2016. It has a runtime of 82 min.. Critics and viewers have rated it moderate reviews, with an IMDb score of 5.3..
How to Watch Visions
Where can I stream Visions movie online? Visions is available to watch and stream, buy on demand, download at Hulu Plus, Amazon Prime, Apple TV Channels, Starz, The Roku Channel, Apple TV, Amazon, Google Play, YouTube VOD, Vudu. Some platforms allow you to rent Visions for a limited time or purchase the movie for downloading.

Stars
Isla Fisher, Anson Mount, Gillian Jacobs, Jim Parsons, Joanna Cassidy, Eva Longoria

Stream movies like Visions
Watch movies on Apple TV+
Also directed by Kevin Greutert
Also starring Isla Fisher
Also starring Anson Mount