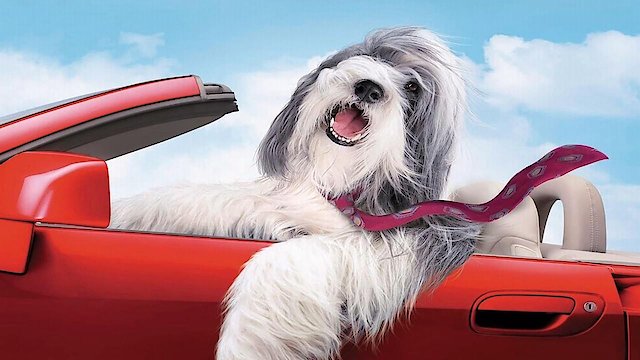 Where to Watch The Shaggy Dog

The Shaggy Dog from 2006, directed by Brian Robbins, is a charming family-friendly comedy that takes its audience on an extraordinarily whimsical adventure. The film features a brilliant ensemble of actors including the versatile Tim Allen, the ever-charming Kristin Davis, and the humorously engaging Craig Kilborn. It revamps the 1959 classic Disney film, injecting new vitality while retaining the heartwarming essence. The journey into this delightful tale begins with mundane day-to-day living of Dave Douglas (Tim Allen), an overworked, ambitious deputy district attorney. Responding to a case involving illegal animal experimentation, Dave's life takes an unexpected turn when he is bitten by a 300-year-old sacred Bearded Collie, that escaped from the laboratory. The twist is, this is no ordinary dog; it is a dog that was infected with a unique, age-old serum that transforms humans into dogs and vice versa. Soon Dave starts experiencing startling transformations, metamorphosing into a Bearded Collie when he least expects it. Not only does this bring a plethora of comedic scenarios, but it also helps Dave to see the world from an entirely new and unimagined perspective. It presents a narrative where Dave needs to solve his court case, deal with bad guys, and figure out how to stop his erratic transformations. All the while, trying to find the balance between his work and familial responsibilities. Tim Allen magnificently makes a progression from a suit-clad, stern attorney to a loveable shaggy dog, chaining the viewers to an array of amusing situations that come with this change. His performance, loaded with physical humor, carries the burden of the jokes and gags, and it manages to strut the tight rope of being amusingly absurd but charmingly sincere. Kristin Davis adds to the cast's charm as Dave's understanding, patient, yet confused wife, who's struggling to keep the family together while coping with her husband's uncanny change. Davis, with her smart and heartfelt performance, provides the emotional anchor to the story. Craig Kilborn, as the villainous Dr. Kozak, brings smirks and scowls that perfectly suit his character. His persona adds the darker shade to this bright and breezy film, ensuring there's enough narrative tension during the course of the film. The movie spins a yarn filled with humor, action, suspense, and emotional depth. It emerges more than just an animal transformation comedy; it's a story about love, family values, and discovering new insights. The visual effects, high-intensity chase sequences, and the well-executed transformation scenes deliver enough excitement and entertainment for younger viewers. Yet it has enough warmth and depth to play well with the adults too. The script cleverly walks the line between family drama, comedy, and a socio-legal angle, making it an engaging watch. The Shaggy Dog is fitting for movie viewers looking for both relate-able comedy and a meaningful storyline. It teaches the audience important lessons on work-life balance, familial bonds, ethical treatment of animals, corporate greed, and the importance of embracing change - all cleverly hidden behind Dave's shaggy façade. The screenplay weaves many plot threads together into a singular narrative that entertains and informs, telling a story that encourages understanding and empathy. The cinematography captures the warmth and charm of the story, providing stunning visuals that add to the delight factor of the film. The soundtrack blends seamlessly into the narrative, amplifying the emotional moments and underlining the comedic sequences effectively. Overall, The Shaggy Dog is a mix of lively performances, a well-knit plot, and humor sprinkled with heartfelt moments. It is a film that can be enjoyed by audiences of all ages, running high on comedy, action, and meaningful messages. Whether you are seeking a laugh-out-loud movie or an emotional rollercoaster ride, this film promises to tickle your funny bone while touching your heart. Whether revisiting it for nostalgic reasons or discovering this tale for the first time, The Shaggy Dog is thus a must-see for everyone.
The Shaggy Dog is a Comedy, Kids & Family movie released in 2006. It has a runtime of 98 minutes. Critics and viewers have rated it mostly poor reviews, with an IMDb score of 4.4. It also holds a MetaScore of 43.
How to Watch The Shaggy Dog
Where can I stream The Shaggy Dog movie online? The Shaggy Dog is available to watch and stream, buy on demand, download at Amazon, Google Play, YouTube VOD, Vudu. Some platforms allow you to rent The Shaggy Dog for a limited time or purchase the movie for downloading.


Stars
Tim Allen, Robert Downey, Jr., Kristin Davis, Danny Glover, Spencer Breslin, Jane Curtin, Zena Grey, Philip Baker Hall
Genres
Comedy, Kids & Family

Watch movies on Apple TV+
Also directed by Brian Robbins
Also starring Kristin Davis