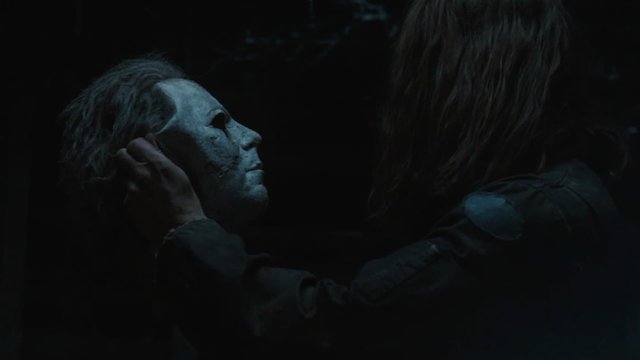 Where to Watch Halloween

Halloween, a 2007 American horror film, is a striking reinterpretation of John Carpenter's classic 1978 film of the same name. Meticulously directed by Rob Zombie, this extreme, visually impressive reinvention takes you on a chilling journey that's jam-packed with intense thrills. Halloween features an impressive ensemble cast comprising Scout Taylor-Compton, Malcolm McDowell, and Tyler Mane in the lead roles. The movie centers on young Michael Myers, a troubled child from a dysfunctional family in the town of Haddonfield, Illinois. Mane offers a terrifyingly real portrayal of Myers, who, as a child, was interested in macabre hobbies and harbored a mysterious obsession with masks. This slowly morphs into a fixation more sinister. Protagonist Dr. Samuel Loomis, played by the legendary Malcolm McDowell, is the psychiatrist obsessed with Michael's mental decline, giving his all to help the child as he slowly descends into his terrifying trajectory. A cornerstone of the movie is the character Laurie Strode, played to perfection by Scout Taylor-Compton. Laurie is an ordinary high school student whose life takes a severe turn when she crosses paths with Michael Myers. Taylor-Compton's portrayal of the terrified yet determined Laurie Strode breathes life into this story, making it an intense and gripping horror tale. Halloween offers a fascinating exploration into the psyche of this murderous entity, shedding light on his dark and twisted journey, which in turn carves the path leading him back to his hometown. Rather than merely reprising the original storyline, the director delves deeper into Michael's background, providing a fresh perspective on his transformation from a traumatized child to a ruthless killer. It stirs curiosity and apprehension among the audience about his encounters after his escape from the mental institution where he was held and his return to Haddonfield on a rampage with one particular target in his sights. The narrative masterfully balances Michael's frightening acts of violence with emotional depth, fostering a fear-based anticipation that makes Halloween a truly unforgettable watch. Zombie's keen eye for aesthetics shines throughout the film. In combining a sickeningly enchanting visual style with the terrifying story of Michael Myers, he creates an eerie ambiance that enhances the horror experience for the audience. Each scene manifests clear influences from the original, yet is handled with an edge and brazenness that is distinctively Zombie's style, making this adaptation a classic in its right. The movie doesn't shy away from explicit images and gore, making it a true spectacle for horror aficionados. The elaborate set designs, ranging from a hauntingly grim psychiatric institution to the quiet yet menacing locales of Haddonfield, are a testament to Zombie's meticulous attention to detail. The film's chilling soundtrack and atmospheric sound effects enhance the viewers' experience, escalating the sense of dread and suspense throughout the story. Being a part of the extensive Halloween franchise, this 2007 adaptation bears the burden of living up to its already established reputation. However, through Zombie's distinct direction and a stellar cast, it manages to convincingly steer the narrative while honoring its source material. Despite its gruesome outlook, Halloween effectively explores themes like trauma, family dysfunction, and the psychology of evil, adding layers of depth hardly seen in most horror movies. It takes you on an unsettling visit into Michael's disturbed psyche, challenging viewers to understand the monster within. The film strikes a balance between paying homage to the original masterpiece and making its individual mark as a hard-edged, unrestrained slasher flick in the expanded universe of the Halloween series. Halloween from 2007 inevitably sends shivers down your spine and unapologetically revels in its hair-raising terror, exceeding the expectations of both long-time fans and newcomers to the franchise. In a nutshell, Halloween is a must-watch for every horror enthusiast. Its gripping narrative, powerful performances, terrifying antagonist, and Rob Zombie's vivid direction manage to turn a classic tale into a unique, horrifying cinematic experience. It invites you to explore the chilling tale of Michael Myers and leaves you at the edge of your seat, pondering the depth of human evil, making it a remarkable addition to the world of horror cinema.
Halloween is a Horror movie released in 2007. It has a runtime of 109 min.. Critics and viewers have rated it moderate reviews, with an IMDb score of 6.0. It also holds a MetaScore of 47.
How to Watch Halloween
Where can I stream Halloween movie online? Halloween is available to watch and stream, buy on demand, download at Amazon Prime, Netflix, Peacock Premium, The Roku Channel, Apple TV, Amazon, Google Play, Vudu. Some platforms allow you to rent Halloween for a limited time or purchase the movie for downloading.


Stars
Malcolm McDowell, Sheri Moon Zombie, Tyler Mane, Scout Taylor-Compton, Brad Dourif, Danielle Harris, William Forsythe

Stream movies like Halloween
Watch movies on Apple TV+
Also directed by Rob Zombie
Also starring Scout Taylor-Compton
Also starring Malcolm McDowell