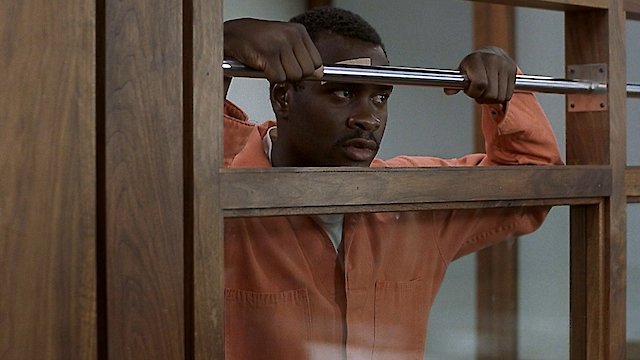 Where to Watch 3 Strikes

3 Strikes is a 2000 American humorous crime and action film that was both written and directed by DJ Pooh. The film stars the gifted actor Brian Hooks alongside the talented N'Bushe Wright and the hilarious Faizon Love. The film brings to light the controversial three-strikes law in California, but does so in a distinctive approach that blends elements of humor, drama, and action. The term "3 Strikes" in the title refers to the controversial 'Three Strikes Law' in California, which stipulates that repeat offenders who commit their third felony are obliged to serve a life sentence. The film is a satirical, yet sobering examination of the impact and implications of this rule, showing it through the perspective of the protagonist, Rob Douglas, portrayed by Brian Hooks. Rob is a recently released felon who, after being charged with two strikes, finds himself in terrifying and comical situations, desperately avoiding the third strike that would land him in prison for 25 to life. He sets out to live a straight and narrow life, but circumstances seem to conspire against him as he ends up accidentally involved in a crime he didn't commit. He becomes a man on the run, evading the police while trying to prove his innocence. The film does an excellent job of blending humor with the dramatic facets of Rob's life, creating an engaging narrative that holds viewers' attention from start to finish. Brian Hooks delivers a charming performance as the hapless protagonist and is backed by a strong supporting cast. N'Bushe Wright gives a compelling performance playing the character of Juanita, Rob's girlfriend who gives him a reason to fight for his freedom. Faizon Love also provides many of the movie's comedic high points with his character Tony, Rob's best friend. Three Strikes is an engaging use of the buddy film and romantic comedy genres to grapple with serious real-world situations. Despite its humor, the film doesn't shy away from engaging with the real-life gravity of the Three Strike Law, exploring the effects on those living under its shadow and the often-harsh realities of life in the California justice system. Yet, the film maintains a light-hearted, comedic tone which often delivers laughs simultaneously with its impactful social commentary. From outrageous car chases to oddball character interactions, 3 Strikes presents its humor and drama in a deft blend that keeps viewers invested in its narrative. Director DJ Pooh exploits visual comedy and verbal wit to great effect throughout the film, setting up outrageous scenarios and sharp dialogues that underscore the comedic talents of the ensemble cast. The comedic style of the film is a testament to Pooh's writing and directing, and combined with the film's action sequences and social commentary, it creates a peculiar blend of consciousness-raising entertainment. 3 Strikes is also noted for its adroit depiction of the Los Angeles setting, capturing the vibrant life and pulse of the city. The cinematography strives to paint a realistic picture of the urban landscape, adding another layer to the narrative. The film also features a bouncy hip-hop soundtrack that complements the fast-paced action and comedy, adding vibrancy to the viewing experience. Overall, 3 Strikes is a rollercoaster ride that swoops between comedy and drama, layered with a strong social message. It highlights issues related to legal structures while also examining the personal and societal implications of such laws. The film's potent blend of elements, along with its impressive performances and fitting soundtrack, make it an engaging viewing experience.
3 Strikes is a Action, Comedy, Romance movie released in 2000. It has a runtime of 82 min.. Critics and viewers have rated it mostly poor reviews, with an IMDb score of 4.7. It also holds a MetaScore of 11.


Stars
Brian Hooks, N'Bushe Wright, Faizon Love, David Alan Grier
Genres
Action, Comedy, Romance

Watch movies on Apple TV+