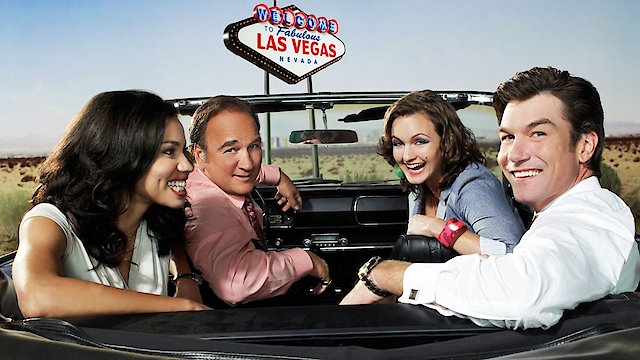 Where to Watch The Defenders
Nick and Pete temporarily dissolve Morelli & Kaczmarek so they can both represent a husband and wife accused of murdering a yoga instructor.
Watch The Defenders Season 1 Episode 18 Now
With no recollection of strangling a casino host, the son of a hotel owner is desperate for Nick and Pete's help when he becomes the suspect. A Vegas comic is sued for offensive material.
Watch The Defenders Season 1 Episode 17 Now
16
Noland v. Galloway Pharmaceuticals
Two deaths, caused by overdosing on epinephrine, convince Nick and Pete to sue a Fortune 500 pharmaceutical company for faulty packaging. Meanwhile, Lisa contemplates a accepting a new job.
Watch The Defenders Season 1 Episode 16 Now
Facing thirty counts of possession of a controlled substance, an overconfident judge turns to Nick, who has no choice but to help acquit him of the charges.
Watch The Defenders Season 1 Episode 15 Now
14
Nevada v. Doug The Mule
Nick and Pete try to prove their client's innocence for carrying 30 bricks of cocaine in his car.
Watch The Defenders Season 1 Episode 14 Now
13
Nevada v. Donnie The Numbers Guy
A suspect returns after seventeen years to prove that he did not kill his wife.
Watch The Defenders Season 1 Episode 13 Now
Nick's personal ties to a young man charged with sexual assault prompt him to defend the accusations. Meanwhile, Pete is stunned when he has jury duty.
Watch The Defenders Season 1 Episode 12 Now
Nick and Pete assist a troubled ex-football player charged with battery. Meanwhile, Pete becomes frustrated when his father shows up in town.
Watch The Defenders Season 1 Episode 11 Now
Nick and Pete try to get the charges thrown out for a young man who was carrying guns with filed off serial numbers when he got pulled over. Meanwhile, Nick agrees to help the ADA's sister save a bear from being euthanized.
Watch The Defenders Season 1 Episode 10 Now
When a woman's husband dies from a fall on a construction site, Nick and Pete look to prove wrongful death against the company. Meanwhile, Pete tries to help an online blogger avoid jail after exposing an illusionist's magic trick.
Watch The Defenders Season 1 Episode 9 Now
Nick defends a young rapper wanted on two counts of first-degree murder. Meanwhile, Pete takes the case of an Internet hacker facing RICO charges.
Watch The Defenders Season 1 Episode 8 Now
When an entertainer's girlfriend is charged with his murder, Nick reluctantly accepts Pete's request to represent the finicky mistress, Black Betty. Meanwhile, Lisa battles a moral dilemma when her newest client reveals potentially dangerous information.
Watch The Defenders Season 1 Episode 7 Now
When a man is killed and an off-duty cop is left wounded in a bar shooting, Nick must prove reasonable doubt in his client's charge for attempted murder. Meanwhile, Pete tries to cut a deal for man caught with stolen Elvis memorabilia.
Watch The Defenders Season 1 Episode 6 Now
5
Nevada v. Senator Harper
Nick and Pete are shocked when their client, a state senator, is charged with the kidnapping and burglary of his mistress in the midst of a divorce case. Meanwhile, Pete defends an attractive cabana girl from accusations of assault and battery.
Watch The Defenders Season 1 Episode 5 Now
Nick is ready to accept a simple arson case until he realizes that his client could be convicted of first-degree murder. Meanwhile, Pete helps a lottery winner take on a casino when he loses his fortune after a night of high rolling.
Watch The Defenders Season 1 Episode 4 Now
Pete is forced to take on a case after he loses a hand of poker, while Nick takes on a case where a stripper has been accused of solicitation.
Watch The Defenders Season 1 Episode 3 Now
Nick tries to manipulate the system to free a single mother accused of running down a jogger while chit chatting on her cell phone. Meanwhile, Pete does his best to help a man down on his luck.
Watch The Defenders Season 1 Episode 2 Now
In the series premiere, Jim Belushi and Jerry O'Connell team up in this new drama about two Las Vegas lawyers who play by their own rules.
Watch The Defenders Season 1 Episode 1 Now
0
Clips, Sneak Peeks, Exclusive Previews
Check out The Defenders through these Clips, Sneak Peeks, and Exclusive Previews.
Watch The Defenders Season 1 Episode 0 Now

The Defenders is a compelling legal drama that aired on CBS between 2010 and 2011. Anchored by an exceptional ensemble cast led by Jerry O'Connell and Jim Belushi, the series distinguished itself with its authentic depiction of the criminal justice system where prosecutors and defense attorneys lock horns in intense courtroom battles. The story revolves around two defense attorneys, Pete Kaczmarek (played by Jerry O'Connell), and Nick Morelli (portrayed by Jim Belushi). The duo runs a Las Vegas law firm, where their compelling and often contentious friendship establishes the heart of the storytelling. O'Connell and Belushi display remarkable on-screen chemistry, leading to moments of uproarious camaraderie juxtaposed with tense professional disagreements. 'Morelli & Kaczmarek' is anything but a conventional law firm, and it's this factor that gives The Defenders its charm. They handle a plethora of unique and intriguing cases, from seemingly cut-and-dry murder trials to more layered, sensitive matters that push the boundaries of their legal expertise and moral compass. This broad spectrum of cases showcases both the demanding nature of the legal profession and the humanistic side of the defendant's narratives. Jerry O'Connell's Pete Kaczmarek is portrayed as the quintessential Las Vegas defense attorney - flamboyant, charming, and more than comfortable bending the rules if it benefits his clients. He never shies away from flaunting his success, living a lavish lifestyle that contrasts the gritty realities of the courtroom. Jim Belushi's Nick Morelli, on the other hand, is a more grounded character. His understated persona hides a fiery determination to ensure justice for his clients, even when the odds are stacked against them. Together, their contrasting yet complementary styles infuse the show with a dynamic energy that keeps audiences captivated. Joining O'Connell and Belushi in the supporting cast are Jurnee Smollett and Jonathan Goldstein. Smollett plays Lisa Tyler, an ambitious young attorney who joins 'Morelli & Kaczmarek' straight out of law school. She represents a fresh, impassioned perspective within the firm, often challenging the seasoned attorneys' viewpoints. Smollett shines in her role, bringing a mix of humor, warmth, and intelligence to the character. Jonathan Goldstein, on the other hand, plays the shrewd district attorney who regularly goes up against Morelli and Kaczmarek. His character brings another perspective into the legal drama, representing the interests of the state while grappling with his own moral dilemmas. The Defenders showcases a fascinating portrayal of the dynamics of a defense law firm against the backdrop of the vibrant city of Las Vegas. Each episode unravels a new legal challenge, shedding light on various aspects of the criminal justice system while delving into the personal lives and relationships of the protagonists. The series is as much about the action inside the courtroom as it is about the drama unfolding outside. Whether it's Morelli's struggle with his personal life or Kaczmarek's high-flying lifestyle starting to spin out of control, you get a glimpse into the characters' lives beyond their professional personas. The creators' use of Las Vegas as the setting of the show is another stroke of brilliance. The city's glitz, glamour, and propensity for chaos provide fascinating contrasts for the often gritty, high-stakes world of criminal defense. The series uses a blend of drama and humor to keep the tone light – a rarity in legal dramas – and this adds to its unique appeal. The witty dialogues, combined with a few sprinkles of Vegas-style showmanship, wonderfully juxtapose the intensity and graveness of the trials. The Defenders expertly balances nuanced characters, captivating plotlines, and realistic courtroom procedures to deliver a compelling show worthy of your watchlist. It's a legal drama that delivers thrills, intrigues, surprises, and hearty laughs – often all within a single episode. This realistic and thrilling portrayal of the fast-paced world of criminal defense makes The Defenders an unforgettable legal drama.
The Defenders is a series categorized as a canceled. Spanning 1 seasons with a total of 19 episodes, the show debuted on 2010. The series has earned a moderate reviews from both critics and viewers. The IMDb score stands at 7.4.
How to Watch The Defenders
How can I watch The Defenders online? The Defenders is available on CBS with seasons and full episodes. You can also watch The Defenders on demand at Apple TV, Amazon, Vudu online.
Cast
Jerry O'Connell, Jurnee Smollett, Gillian Vigman, Jim Belushi, Tanya Fischer, Sam Jones III, Laura San Giacomo, Alona Tal

Stream shows like The Defenders