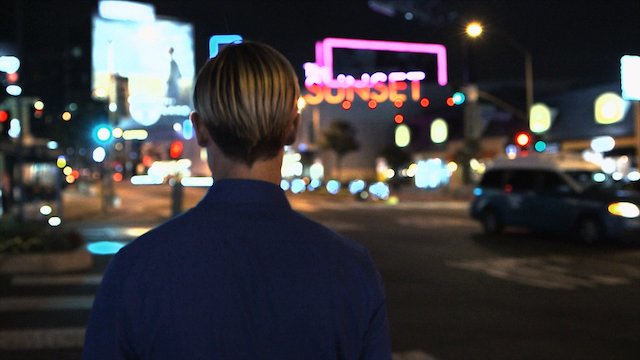 Where to Watch Hollywood Wasteland
In the thrilling conclusion, the gang must learn to work together to stop the onslaught of Roy Jones and a small army of Acai zombies.
Watch Hollywood Wasteland Season 1 Episode 9 Now
Jeff admits his feelings to Synthia and is rejected. While he weeps a hacker has shut her down to try and destroy her.
Watch Hollywood Wasteland Season 1 Episode 8 Now
The CDC and the military get involved to stop the spread of the 20M81E Acai Blast virus while Jeff gets the housemates to prepare for Veronica's mixer.
Watch Hollywood Wasteland Season 1 Episode 7 Now
Acai Blast begins to spread its effects while Illuminati International decides it needs to move in a different direction and ousts the Chairman.
Watch Hollywood Wasteland Season 1 Episode 6 Now
5
Keeping Up with the Joneses
Jeff finally takes Synthia to go see a doctor, while Roy Jones makes his return.
Watch Hollywood Wasteland Season 1 Episode 5 Now
Agents are sent to investigate Jeff's comic book drawing and instead of answers they get pitched Acai Blast from Chad. Meanwhile Synthia must defend Jeff from Illuminati sleeper agent Roy Jones.
Watch Hollywood Wasteland Season 1 Episode 4 Now
Time-traveling robot Synthia tries to convince the roommates of the gravity of her mission and Jeff's role in saving the future. Meanwhile, rumors of A-list film star Roy Jones' untimely death may be greatly exaggerated.
Watch Hollywood Wasteland Season 1 Episode 3 Now
The end of the world is near, Burbank is gone and Jeff is going to be late to work. Tough day.
Watch Hollywood Wasteland Season 1 Episode 2 Now
1
Hollywood Wasteland: Part 1
A robot is sent back in time to protect Jeff Collins, the Savior of Humanity.
Watch Hollywood Wasteland Season 1 Episode 1 Now

"Hollywood Wasteland" is an entertaining web series that originally aired in 2010, offering a seamless blend of science fiction, comedy, and Hollywood satire all in one package. The show's innovative approach to narrative and character development, coupled with outstanding performances in each episode, have made it an engaging series for many viewers. Grounded in the heart of Hollywood, California, the premise of "Hollywood Wasteland" centers around the journey of an individual named Jeff, portrayed by Todd Robert Anderson. Jeff is a struggling scriptwriter, grinding relentlessly for that big break that could establish him in Hollywood's star-studded entertainment industry. His days are pervaded by routine mediocrity, which includes living with his dim-witted yet lovable friend, Chuck, played by Jeff Lorch, as well as working in a coffee shop to make ends meet. As if life were not already mundane and complex enough for Jeff, suddenly, an inexplicable twist takes place: Jeff finds himself caught in a calamitous end-of-the-world scenario where Earth is threatened by an alien invasion. Without warning, the common, everyday struggles of the Hollywood dreamer that Jeff had grown accustomed to are catapulted into an unexpected parallel universe filled with aliens, mutants, and post-apocalyptic drifters. Throughout the series, the uniqueness of "Hollywood Wasteland" shines through not just in its intriguing premise, but also in its handling of genre and character arcs. On the one hand, the series cleverly integrates elements of classic science fiction and shapes a humorous, self-aware narrative about an impending apocalypse. On the other hand, it simultaneously maintains a facetious commentary on Hollywood itself, highlighting the industry's absurdity and the unceasing race towards fame and recognition. The series perfectly fuses the extraordinary with the ordinary, the mystical with the mundane, and the international stakes of fantasy with the local drama of a town that notoriously creates fantasy for a living. At the heart of the series, you will find a rich array of memorable characters. The protagonist, Jeff, is the epitome of an average, relatable guy, whose chaotic journey viewers come to share. Side characters such as the clueless friend Chuck, Jeff's goth co-worker Z, portrayed by Erin Matthews, and many others add both humor and depth to the series. Whether it's their slapstick comedy, subtle irony, or heartfelt moments, these characters stay with you and contribute significantly to the overall enjoyment of the series. The production quality of "Hollywood Wasteland" is remarkable considering that it is a web series. The series showcases notable elements such as CGI effects used to bring to life alien creatures or battle scenes, which seem quite advanced for a production of its scale. Moreover, the show's creators have made a commendable effort to achieve a cinematic feel, producing high-quality episodes that manage to entertain and intrigue viewers repeatedly. The writing is another strong point for "Hollywood Wasteland". The scripts are well-crafted and the dialogue sharp. The writers have built an immersive world with relatable characters who narrate a story line that is equally compelling and entertaining. The fusion of genres, comedy, character arcs, and a profound narrative make the series engrossing. In conclusion, "Hollywood Wasteland" is a unique web series in its stylistic approach that effortlessly blends humor, science fiction, and satire into a genre-bending spectacle. The narrative revolves around a unique premise that not only delves into Hollywood's absurdities but also fantasizes about an apocalyptic world that is menacingly close. Bolstered by a strong ensemble of cast and crew, and deftly juxtaposing the gravitas of a doomsday scenario with the relatable struggle of a Hollywood dreamer, makes "Hollywood Wasteland" a one-of-a-kind series in the landscape of web-based entertainment. A must-watch for anyone who finds enjoyment in a mix of genres and satirical perspectives.
Hollywood Wasteland is a series categorized as a canceled/ended. Spanning 1 seasons with a total of 9 episodes, the show debuted on 2014. The series has earned a moderate reviews from both critics and viewers. The IMDb score stands at 7.7.
How to Watch Hollywood Wasteland
How can I watch Hollywood Wasteland online? Hollywood Wasteland is available on Hollywood Wasteland with seasons and full episodes. You can also watch Hollywood Wasteland on demand at Amazon online.
Genres
Action & Adventure, Comedy, Science Fiction
Channel
Hollywood Wasteland
Cast
Caley Bisson, Paula Rhodes, Kaitlin Clark

Stream shows like Hollywood Wasteland