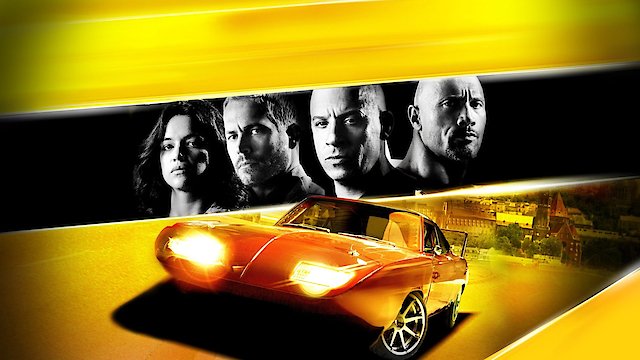 Where to Watch Fast & Furious 6

Fast & Furious 6, released in 2013, is a high-octane, thrilling saga of adrenaline and automotive spectacle. Directed by Justin Lin, the film stars a power-packed cast, led by the charismatic Vin Diesel, the dynamic Paul Walker, and the imposing Dwayne "The Rock" Johnson. The movie stands as the sixth installment in the globally successful Fast & Furious series, built on a base of vrooming car culture, outlandish heists, unforgettable friendships and a unique blend of action and emotion. This action-drama throws light on the intricacies of a complex plot where the protagonists need to ally themselves against a common antagonist. Its storyline exhibit a rich amalgamation of elements, including intense car chases, heart-pounding action sequences, and an engaging plot that keeps the audience on the edge of their seats. Set against the stunning urban landscapes of London, the movie dextrously merges the elements of speed, audacious stunts, and breathtaking sequences, effortlessly riding high on charm, camaraderie, and of course, cars. Fast & Furious 6 utilizes the return of favored lead characters and amplifies the familial tension and exploits unique to the franchise. Vin Diesel reprises his role as the muscle-bound automotive genius and patriarch of the Fast family, Dominic Toretto. His rugged charisma and hardened convict demeanor push the franchise into a grittier, more grounded territory never forgetting to highlight the strong bonds that define his character. Paul Walker, returning as ex-FBI agent Brian O'Conner, brings his trademark intensity and a determined resolve to the narrative. His character arc deliciously intertwines his lawman past and his outlaw present, painting a picture of believable conflict and unyielding loyalty. Dwayne Johnson plays the character of the driven and determined Luke Hobbs, a Diplomatic Security Service agent with a personal vendetta against the villainous antagonist. His imposing physique and relentless attitude adds a whole new dimension to the narrative. Johnson's character introduces the moral complexities within the narrative that frequently blur the lines between right and wrong, justifying unconventional means to achieve justice. The film is enriched by the inclusion of an array of talented performers such as Michelle Rodriguez, Jordana Brewster, Tyrese Gibson, Chris "Ludacris" Bridges, Sung Kang, Gal Gadot and Luke Evans. Each character brings unique attributes that greatly contribute to the depth and appeal of the compelling storyline. Fast & Furious 6 masterfully blends speed and spectacle. The film's edge-of-the-seat car chases through the city, along highways, under bridges, and over impossible barriers greatly add to its charm. A defining trait of the film, and indeed the series, is its ability to conceptually and visually up the ante every time with the stunts. The film continually pushes its own boundaries in the terms of inventive over-the-top action set-pieces, offering the viewers a spectacle that is all heart, muscle and horsepower. Balancing action and emotion, the film does not fail to dwell upon the moral dilemmas and emotional complexities of its central characters. It effectively delves into the themes of familial love, friendship, loyalty, and sacrifice, striking a chord with audiences worldwide. The strong fraternal bond, portrayed especially through Diesel and Walker's characters, forms a significant part of the storyline giving it soul and substance. Without divulging any specific plot points, it is safe to say that Fast & Furious 6 successfully delivers a tightly packed, thoroughly entertaining cinematic experience. High-speed car chases, fiery explosions, gritty fight scenes and the intense drama packed with humbling sentiments of camaraderie, brotherhood and redemption are the cornerstones of this installment. After all is said and done, Fast & Furious 6 doesn't simply aim to thrill, it also aims to emotionally touch and engage its audience. It serves as a testament to the franchise's long-standing ability to deliver films that resonate with audiences across the globe – replete with high-octane action sequences, multifaceted characters, intricate plot lines and an undeniable emotional gravity that, together, makes Fast & Furious 6 a must-watch for fans of the franchise and action-cinema lovers alike.
Fast & Furious 6 is a Action, Thriller, Crime movie released in 2013. It has a runtime of 130. Critics and viewers have rated it moderate reviews, with an IMDb score of 7.0. It also holds a MetaScore of 61.
How to Watch Fast & Furious 6
Where can I stream Fast & Furious 6 movie online? Fast & Furious 6 is available to watch and stream, buy on demand, download at Amazon Prime, Apple TV, Amazon, Google Play, Microsoft Movies & TV, YouTube VOD. Some platforms allow you to rent Fast & Furious 6 for a limited time or purchase the movie for downloading.


Stars
Vin Diesel, Paul Walker, Michelle Rodriguez, Jordana BrewsterDwayne Johnson
Genres
Action, Thriller, Crime

Stream movies like Fast & Furious 6
Also directed by Justin Lin
Also starring Paul Walker
Watch movies on Apple TV+