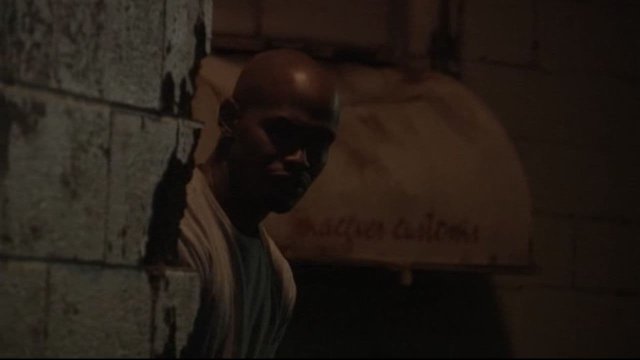 Where to Watch Caught in the Crossfire

Caught in the Crossfire is a captivating 2010 crime drama, peppered with action-filled sequences that keep viewers on the edge of their seats. This exceptional movie directed by Brian A. Miller takes a concerted exploration into the complex world of law enforcement, criminality, and the thin line that separates both worlds. A remarkable cast led by Chris Klein, Adam Rodriguez, and Curtis Jackson, also known as 50 Cent, deliver highly engaging performances that add depth and reality to the film's narrative. Chris Klein assumes the role of Detective Briggs, a seasoned but weary police officer who has realized it takes more than just good intentions and commitment to uphold the principles of justice in an environment riddled with deceit, corruption, and violence. On the other hand, Adam Rodriguez plays his ambitious partner, Detective Shepherd, who is determined to make a difference in a system choked by the demands of dark, violent underworld. While the central plot revolves around the world of law enforcement, the storyline appropriates a unique and multi-faceted narrative technique that effectively encapsulates the complexity of societal realities involving law enforcement. Briggs and Shepherd respond to a supposed routine call, only to find themselves ensnared into an intense whirlwind of danger and uncertainty. This spirals further when they get caught-up in an intense gunfire exchange which results in the death of an undercover cop from their precinct. As they seek to unravel the mysterious circumstances surrounding this tragic incident, they are also tasked with navigating a deadly net of hidden operatives and corrupt colleagues who are hell-bent on keeping the truth shrouded. Loyalties are tested and relationships strained as the detectives grapple with the trust issues prevalent in their station. Thrown into the mix is cunning, street-smart gangster Tino, strikingly portrayed by 50 Cent, who adds a palpable dimension of suspense and intrigue to the plot. The casting and acting in Caught in the Crossfire is remarkable – with each actor bringing their characters to life in a compelling and believable manner. Chris Klein's portrayal of a world-weary Detective Briggs is both riveting and sympathetic, complementary to Adam Rodriguez's spirited character, Detective Shepherd, whose determined quest for justice seamlessly aligns with the thematic trajectory of the plot. 50 Cent's portrayal of Tino further enriches the dramatic texture of the film with a masterful performance that is both chilling and engaging. One of the film's notable strengths lies in its skillful blend of engaging action sequences and well-executed drama that serves to provide an authentic backstory to each central character. The narrative is tightly woven around themes of loyalty, trust, deception and the quest for justice, and it effectively utilizes the multi-dimensionality of its characters to drive home these themes. The director, Brian A. Miller, delivers a well-paced, suspense-laced plot that keeps audiences riveted from the opening frames to the closing credits. His direction, paired with the intoxicating whirlwind of drama, aggression, and strategy, creates a unique experience for viewers. He ingeniously uses the city's grim and raw reality as a fitting backdrop for the gritty narrative. The film's pacing and mood are perfectly set by a fitting soundtrack that harmoniously syncs with the prevalent tone of tension and suspense that permeates throughout the movie. Caught in the Crossfire, with its compelling narrative and powerful performances, demonstrates the dark, grim realities and complexities present within the force while effectively portraying the relentless quest for justice. Viewers will appreciate its riveting exploration of the grey areas between good and bad, and the tough decisions that have to be made when one is caught in such a volatile crossfire. Overall, Caught in the Crossfire is a crime-drama thriller that offers more than just the typical police-centric storyline. It is a well-plotted story that echoes the continuous struggle between truth and deceit, right and wrong, and the quest for justice in an increasingly complex world. The film's climax will resonate with viewers and leave them pondering the movie's underlying themes long after the credits have rolled.
Caught in the Crossfire is a Action, Adventure, Crime, Drama, Thriller movie released in 2010. It has a runtime of 85 min.. Critics and viewers have rated it mostly poor reviews, with an IMDb score of 4.4..
How to Watch Caught in the Crossfire
Where can I stream Caught in the Crossfire movie online? Caught in the Crossfire is available to watch and stream, buy on demand, download at Plex, Tubi TV, Apple TV, Amazon, Google Play, Vudu. Some platforms allow you to rent Caught in the Crossfire for a limited time or purchase the movie for downloading.

Stars
50 Cent, Jason Ambrose , Tim Fields
Genres
Action, Adventure, Crime, Drama, Thriller

Stream movies like Caught in the Crossfire
Watch movies on Apple TV+
Also directed by Brian A. Miller
Also starring Chris Klein
Also starring Adam Rodriguez