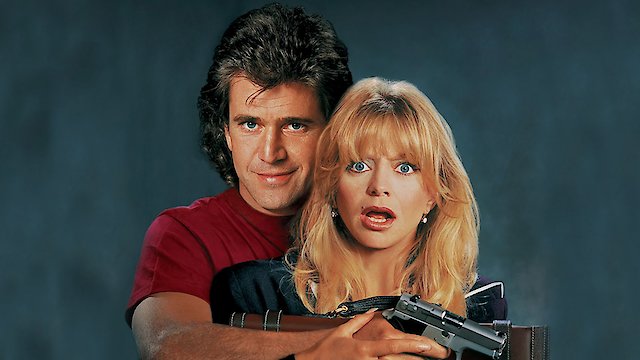 Where to Watch Bird on a Wire

Bird on a Wire is a high-octane, action-packed romantic comedy directed by John Badham, released in 1990. This film features Hollywood heavyweights Mel Gibson and Goldie Hawn in lead roles along with David Carradine, who has been aptly cast as the antagonist. The movie's title draws inspiration from the famous Leonard Cohen song, adding to the overall mystique of the film. In Bird on a Wire, Mel Gibson flaers Rick Jarmin, a forthright and gregarious individual with a peculiar past. Stumbling into a witness protection program after becoming unintentionally entangled in a sizable drug bust, Rick becomes a sort of modern-day nomad. He has to employ an array of diverse false identities to evade the claws of the criminals he testified against, often uprooting his life from city to city. This ongoing charade features Gibson in a myriad of entertaining and versatile roles. On the other side of the story, we have Goldie Hawn (Marrian Graves) - independent, smart, street-savvy, and an old flame from Rick's past. The movie takes an exciting turn when Marrian bumps into Rick by chance, recognizing him despite his new identity. Tone shifts as the film, initially a crime-action, segues into romance, perfectly emphasized by the chemistry between Hawn and Gibson. David Carradine plays Eugene Sorenson, a corrupt FBI agent, embodying villainous charm with enough grit to send chills down audience spines. He orchestrates a sinister plan, using knowledge about Rick's past and current whereabouts. Sorenson's character exudes vialainous charm while exuding his persistently grim determination to get rid of Rick. The narrative takes off as Rick's current hidden life is blown open, his cover gone, and the past he long hoped to bury resurfaces to haunt him. Rick's and Marrian's lives become seemingly intertwined again, leading to a thrilling chase that forms the backbone of the story. The charm of Bird on a Wire is in how brilliantly it balances humor, action, romance, and suspense, a task that can not be easy, yet achieved so seamlessly in this film. The relationship between Marrian and Rick provides plenty of opportunities for laughter, thanks to the comical and playful banter that Hawn and Gibson are famous for. However, the movie does not shy away from powerful emotional scenes that strike a chord with the audience. John Badham meticulously layers their tumultuous past and yearning for a normal life, adding depth to their characters, making them relatable and endearing. The film's action sequences are equally impressive, gripping the audience's attention immediately. The chase scenes through city streets, vast wilderness, and elaborate set pieces are all presented in an engaging and adrenaline-fueled manner. Car chases, daring bridges crossing, and classic elements of suspense keep audiences on the edge of their seats. The cinematography plays a vital role in capturing the essence of the film. Cinematographer Robert Primes uses a vibrant color palette to emphasize the eclectic characters and their equally varied environments. From urban sights to rustic landscapes, the film visually encapsulates the characters' frantic nationwide journey. The beautiful vistas serve as a compelling backdrop to the intense, heart-thumping action sequences and tender moments between the lead pair. The background score by Hans Zimmer enhances the movie's overall appeal, efficiently harmonizing with the film's action-packed scenes and lighter moments. His music impeccably punctuates certain situations, taking the audience from heights of excitement and suspense to light-heartedness and warmth effortlessly. All in all, Bird on a Wire is a perfect amalgamation of action, romance, drama, and comedy brought to life by stellar performances from the star cast. The leads' chemistry, combined with excellent pacing, fun dialogue, solid action, and humor, create an exhilarating cinematic experience. Whether you're a fan of classic action movies, rom-coms, or looking for a film that juggles between light and profound moments, Bird on a Wire ensures a captivating watch from start to finish.
Bird on a Wire is a Action, Adventure, Comedy, Romance movie released in 1990. It has a runtime of 110 min. Critics and viewers have rated it moderate reviews, with an IMDb score of 6.0. It also holds a MetaScore of 36.
How to Watch Bird on a Wire
Where can I stream Bird on a Wire movie online? Bird on a Wire is available to watch and stream, buy on demand, download at Apple TV, Amazon, Google Play, YouTube VOD, Vudu. Some platforms allow you to rent Bird on a Wire for a limited time or purchase the movie for downloading.


Stars
Mel Gibson, Goldie Hawn, David Carradine, Bill Duke, Stephen Tobolowsky
Genres
Action, Adventure, Comedy, Romance

Stream movies like Bird on a Wire
Also directed by John Badham
Also starring Goldie Hawn
Watch movies on Apple TV+