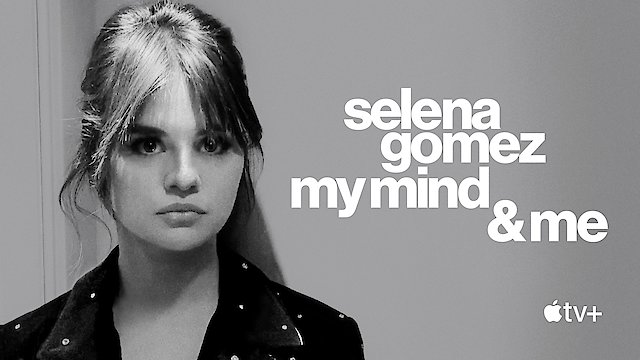 Selena Gomez: My Mind & Me

Where to Watch Selena Gomez: My Mind & Me

Here is a 750 word description of the documentary movie Selena Gomez: My Mind & Me from 2022: Selena Gomez: My Mind & Me is an intimate documentary film chronicling superstar Selena Gomez as she navigates life in the spotlight and her mental health journey. Released in 2022 on Apple TV+, it provides an unfiltered look at Gomez's personal and professional path over a 6 year period. Cameras follow the global pop icon as she grapples with the pressures of fame, turbulent relationships, and the ongoing physical and emotional effects of her lupus diagnosis. Gomez granted the filming team unprecedented access to her daily life, delicate family dynamics, moments of doubt, and resilience. The film intercuts Gomez's rise as a child performer into a chart-topping singer and actress with vulnerable behind-the-scenes footage from more recent years. In candid interviews, she gets personal about trauma, heartbreak, physical burnout and the devastating depression and anxiety that drove her to seek professional treatment. Intimate concert and rehearsal clips showcase Gomez's talent, while conversations with friends like Raquelle Stevens provide additional perspectives on navigating life in an unrelenting spotlight. Moments spent cooking, playing with pets, or peeking through the tour curtains reveal Gomez's world beyond the glamour. Directed by Alek Keshishian, My Mind & Me spans Gomez's early professional success, musical evolution, acting accolades, major health diagnoses, and eventual prioritization of mental wellbeing over stardom's pressures. It's an unfiltered look at the sacrifices and turmoil behind her achievements. Brave and sincere, Selena Gomez welcomes viewers into her heart and mind during intense personal growth. My Mind & Me offers insight into the real person behind the pop queen image while shining a light on the isolating effects of fame and the universal quest for purpose.
Selena Gomez: My Mind & Me is a Documentary movie released in 2022. It has a runtime of 95 min.. Critics and viewers have rated it moderate reviews, with an IMDb score of 7.4. It also holds a MetaScore of 68.
How to Watch Selena Gomez: My Mind & Me
Where can I stream Selena Gomez: My Mind & Me movie online? Selena Gomez: My Mind & Me is available to watch and stream at Apple TV+.


Stars
Raquelle Stevens, Liana Blackburn, Brent L. Boxberger

Stream movies like Selena Gomez: My Mind & Me
Also directed by Alek Keshishian