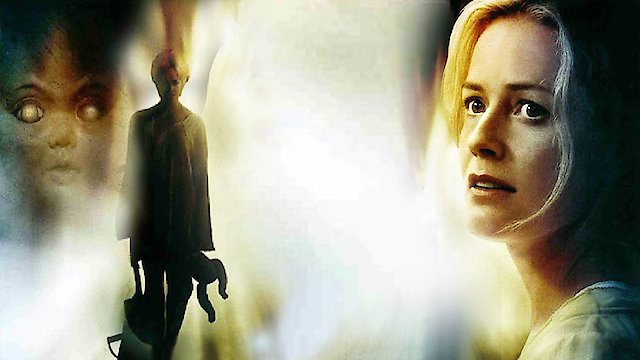 Where to Watch First Born

First Born is a horror-thriller movie released in 2007. The film features prominent actors such as Elisabeth Shue, Steven Mackintosh, and Kathleen Chalfant. Directed by Isaac Webb, the film draws the audience into a chilling storyline that explores the paranoia and fear of first-time motherhood. Elisabeth Shue plays the lead role of Laura, a woman who looks forward to welcoming her first baby into her life. She is an accomplished career woman, highly educated and ambitious, who decides to put her career on hold to raise her family. Her husband, Steven (played by Steven Mackintosh), is fully supportive of her decision and they both dream of an idyllic parenthood. As they shift to a new home in the countryside, away from the hustle-bustle of the city, Laura and Steven hope to create wonderful memories together. However, after the birth of their daughter, Laura's experiences take a dark turn. She begins to be haunted by strange and frightening visions that seem to surround her baby. Shue captures the increasing anxiety and despair of a new mother brilliantly, underpinning the psychological horror aspects of the film. Steven Mackintosh delivers an excellent performance as the supportive husband struggling to understand the complications they're suddenly facing. The surrounding characters add a layer of depth to the storyline, including Kathleen Chalfant's character, Mrs. Kingston, a mysterious old woman Laura encounters. Mrs. Kingston provides some much-needed insight into Laura's visions, hinting at a paranormal angle to the predicaments. Webb's keen eye for suspense shines throughout the film, creating an atmosphere of eerie discomfort that keeps viewers gripped to the unfolding narrative. The film manages to delve deeply into the psychological and emotional challenges that are well-rooted in reality, adding an extra layer of relatability to the supernatural elements. This combination of the real-world and the mystical creates an ambience that holds our attention and sends chills down the spine. First Born employs a slow and steady build-up of suspense, as Laura's visions escalate from mere hallucinations to threatening encounters. The dark undertones gradually increase in intensity, punctuated by a brooding sound design and chilling visuals, which all come together to create a thoroughly nerve-racking experience. The film embraces an unconventional approach to horror, choosing to rely more on psychological terror rather than typical genre tropes. Visually, the film is a treat. Use of gloomy shades and mild color palettes add to the haunting visual effect. The picturesque beauty of the countryside contrasts sharply with the terror that Laura is feeling, mirroring the duality of her life – the joy of motherhood versus the unexplainable fear for her child. The cinematography plays a crucial role in creating a growing sense of unease as Laura's life begins to unravel. Throughout the film, a major theme is the fear of the unknown. This fear is reflected in Laura's experiences as she always tries to decipher the reality of her haunting visions from her imagination. Her struggle between escalating paranoia and the desire to protect her child weave an intriguing narrative web that forms the backbone of the story. Interlaced with intense performances, chilling visuals, and a compelling narrative, First Born is a must-watch for fans of the horror genre. It's a disturbing take on motherhood, touching upon the stresses, fears, and anxieties of being a new parent, all while adding a supernatural twist to complicate matters further. The film serves up a chilling horror experience while also shedding light on the hardships of first-time motherhood. The performances of Elisabeth Shue, Steven Mackintosh, and Kathleen Chalfant elevate the emotional heft of the narrative, making it a truly unsettling yet captivating watch. Overall, First Born plays on realistic fears and parental insecurities, making it a unique entrant in the horror genre.
First Born is a Drama, Horror, Thriller movie released in 2007. It has a runtime of 95 min.. Critics and viewers have rated it mostly poor reviews, with an IMDb score of 4.7..
How to Watch First Born
Where can I stream First Born movie online? First Born is available to watch and stream, buy on demand, download at Amazon Prime, Peacock, Peacock Premium, Tubi TV, Vudu Free, Amazon. Some platforms allow you to rent First Born for a limited time or purchase the movie for downloading.

Stars
Elisabeth Shue, Steven Mackintosh, Kathleen Chalfant
Genres
Drama, Horror, Thriller

Stream movies like First Born
Also starring Elisabeth Shue
Also starring Steven Mackintosh
Watch movies on Apple TV+