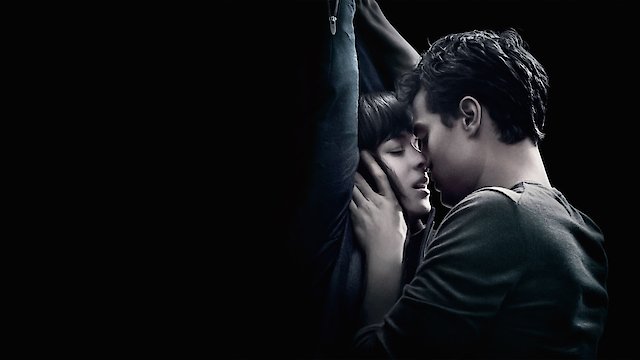 Where to Watch Fifty Shades of Grey

Fifty Shades of Grey is a 2015 American erotic romantic drama film that is a cinematic adaptation of the 2011 novel of the same name by British author E.L. James. This racy feature engenders an exploration of the fine lines and broad grey areas between romance, love, and intimate desire, alike to the novel from which it's hatched. The movie is the first in the 'Fifty Shades' trilogy, directed by Sam Taylor-Johnson and features Dakota Johnson and Jamie Dornan in the leading roles. Dakota Johnson showcases her acting prowess with her performance as Anastasia Steele, a young, innocent, and bright Literature student. We see Anastasia as a typical girl-next-door figure who unwittingly yet inevitably becomes engrossed in an unconventional world she could hardly have envisaged. Stepping into the high-powered, enigmatic role of Christian Grey is Jamie Dornan. Christian is a successful entrepreneur, one of Forbes' fictional 15 richest people, carrying a personal history as layered, complex, and intriguing as his corporate world. The mystifying, brooding Mr. Grey's charm extends far beyond his handsome exterior, complete with an enigmatic persona that invokes a tantalizing sense of intrigue. Jennifer Ehle contributes to the story by playing Anastasia's independent, single mother, letting the actress breathe out a different flair. Her role subtly provides contrast and contributes to the color palette of characters the story showcases, extending more dimensions to the narrative. The film has received particular acclaim for its impactful visuals. A beautiful, Ambient soundtrack, and aesthetic locations set an immersive stage for the unfolding of a passionate tale. Seattle's sky-high glass towers, polished corporate interiors juxtaposed with opulent home settings, and scenes jacquarding beautiful landscapes play a significant role in setting the tone, almost setting the stage that endears the audience to the narrative. Fifty Shades of Grey starts as Anastasia Steele's life path, unintentionally crosses with Christian Grey's while doing a favor for her roommate. Wide-eyed and naive, she is fascinated yet awestruck by the charismatic, enigmatic Christian, soon finding herself drawn to him, captivated by his intense interest. Christian, unaccustomed to normal relationships, is equally captivated, as he finds Anastasia different from anyone he's known. He introduces her to his secret world of BDSM, offering her a singularly unusual arrangement—one defined not by traditional romance but by contracts, rules, and dominance. The spiraling narrative immerses the audience into an unconventional love story, throwing Level-headed, sensible Anastasia into the deep end of emotional turmoil and passion. Viewers follow her brave tread off the beaten path into understanding Christian's unconventional desires even as she confronts her own boundaries. Jamie Dornan excels at portraying the complex aura of Christian Grey, successfully balancing his overt control with understated vulnerability. Dakota Johnson masterfully juggles Anastasia Steele's transformation from a naive literature student to a woman drawn into an intense exploration of her own boundaries of desire and thresholds of self-worth, making for an engaging duo. While it squares on a topic that is infamously controversial, Fifty Shades of Grey is marked by its depiction of the various elements of a relationship, certainly not limited to the physical. The themes anchored explores the interaction of power dynamics, trust, consent, love, and individual liberty within intimate relationships. While it spirals into the unchartered territories of explicit desires, the narrative never fails to balance the scales with the binding force of budding love and raw, emotional vulnerability. Needless to mention, the movie, despite the controversy it stirs due to its explicit content, caters to a set niche audience. It is advised for viewers to approach this movie with an open mind, a fondness for romantic drama, and an understanding that the film seeks to discuss and represent certain aspects of human relationships that are often viewed as taboos. Fifty Shades of Grey invites viewers into a powerful narrative that revolves around subtle romance & desire, deep-seated fears & yearnings, and the bravery it requires to confront and explore one's own boundaries of love and self-worth—a story about challenging the status quo, breaking norms, and stepping into unchartered territories, all underpinned by the power of love.
Fifty Shades of Grey is a Drama, Romance, Thriller movie released in 2015. It has a runtime of . Critics and viewers have rated it mostly poor reviews, with an IMDb score of 4.2. It also holds a MetaScore of 46.
How to Watch Fifty Shades of Grey
Where can I stream Fifty Shades of Grey movie online? Fifty Shades of Grey is available to watch and stream, buy on demand, download at Hulu Plus, Max, Amazon Prime, Peacock Premium, Apple TV, FlixFling VOD, Amazon, Google Play, Microsoft Movies & TV, Vudu. Some platforms allow you to rent Fifty Shades of Grey for a limited time or purchase the movie for downloading.


Director
Sam Taylor-Johnson
Stars
Dakota Johnson, Jamie Dornan, Eloise Mumford, Luke Grimes, Rita Ora, Victor Rasuk, Max Martini, Dylan Neal, Callum Keith Rennie, Jennifer Ehle, Marcia Gay Harden
Genres
Drama, Romance, Thriller

Stream movies like Fifty Shades of Grey
Also directed by Sam Taylor-Johnson
Also starring Dakota Johnson
Also starring Jamie Dornan