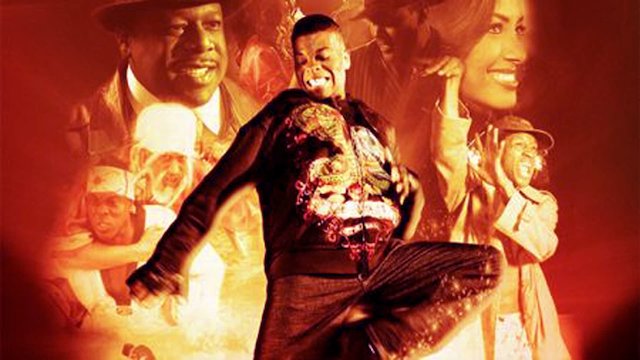 Where to Watch Dance Fu

Dance Fu is a compelling comedic movie that was released in 2011, brilliantly coordinated with dance action sequences. The movie is filled with laugh-out-loud moments and dynamic dance scenes that add a distinctive touch to it. With a star-studded cast that includes Kel Mitchell, Cedric the Entertainer, and Kat Graham, it successfully merges humor and dance in an unforgettable cinematic experience. The movie introduces us to the lead character, Chicago Pulaski Jones (played by Kel Mitchell), a young championship dancer with a heart of gold and moves that could kill. Jones, an aspiring young dancer from the south side of Chicago, dreams about making it big in the world of professional dancing. Full of vibrant energy and unparalleled passion, he moves to the big city to pursue his dreams, only to get caught up in an unpredictable whirlwind of adventures. The story takes an enticing turn when he reaches the city. Chicago unexpectedly finds himself tangled in a murder mystery, indirectly involving his mentor, Dance Master, also known as D (played by Cedric the Entertainer). D, a renowned dance champion, is killed, and Chicago soon realizes that his life might also be in jeopardy. This unexpected event spirals him into a world filled with danger, intrigue, and high-stakes threats. Thrown into a world he's unfamiliar with, Chicago utilizes the one weapon he is unsurpassed at: dance. The movie illustrates how dance is not just an art form for him, but a way of life, and when the going gets tough – a survival mechanism. Threading the line between comedy and action, the movie showcases his journey as he uses his dance skills to stay alive and outmaneuver the threatening scenarios unfolding around him. The film does an excellent job of incorporating dance sequences into the storyline, bringing the stage to the streets. More importantly, it utilizes the captivating power of dance as a critical story element, driving the narrative rather than serving as a simple sideshow spectacle. The dance routines are inventive and packed with energy, serving as pivotal points in the narrative. Equally commendable is the film's intelligent use of comedy. Taking on an almost slapstick approach to humor, the comic scenes are interspersed throughout the narrative, lending a light-heartedness to the otherwise intense plot line. The endearing eccentricity of the lead character, Chicago, coupled with the humorous dialogues and witty punchlines, make this movie a comedy gem. Kel Mitchell, with his charming antics and free-spirited nature, is the perfect fit for the role of Chicago. It's hard to ignore his comic timing and his ability to be effortlessly humorous, making him a delightful watch. On the other hand, Cedric the Entertainer in his role as D, despite his short screen time, leaves a lasting impression with his comedic prowess coupled with his strong stage presence. Kat Graham, who plays the beautiful, independent Chaka, adds a whole new dynamic to the storyline. The love interest of the main protagonist, she shines in her role, lending a sense of romance to the plot. Moreover, her dance performance adds another layer of intensity to the film. Marrying humor and foot-tapping dance sequences, Dance Fu transforms into an enjoyable watch for all age groups. It intertwines different themes like determination, passion for dance, and love in a remarkable way, providing a wholesome and entertaining cinematic experience. In conclusion, Dance Fu is much more than a dance movie. It enthralls audiences with its clever mix of wit, humor, and varied dance styles, making it an entertaining and dramatic film that speaks to everyone's inner dancer while keeping them laughing throughout. With charming characters, a gripping plot, and dazzling dance sequences, it's a movie that not only entertains but also inspires.
Dance Fu is a Comedy, Action, Crime movie released in 2011. It has a runtime of 89 min.. Critics and viewers have rated it mostly poor reviews, with an IMDb score of 3.2..
How to Watch Dance Fu
Where can I stream Dance Fu movie online? Dance Fu is available to watch and stream, buy on demand, download at Amazon Prime, Crackle, Plex, Tubi TV, The Roku Channel, Popcornflix, Amazon, Google Play. Some platforms allow you to rent Dance Fu for a limited time or purchase the movie for downloading.

Director
Cedric the Entertainer
Stars
Kel Mitchell, Katerina Graham, Cedric the Entertainer, Tommy Davidson, Ty Hodges, Affion Crockett, Gary Anthony Sturgis, Jennifer D. Johnson
Genres
Comedy, Action, Crime

Stream movies like Dance Fu
Watch movies on Apple TV+
Also starring Kel Mitchell
Also starring Cedric the Entertainer