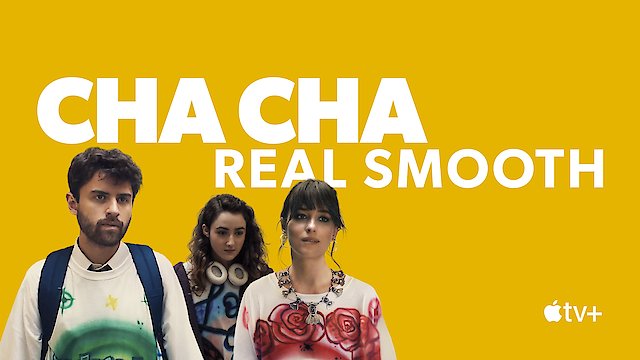 Where to Watch Cha Cha Real Smooth

In the heart of the film landscape of 2022, "Cha Cha Real Smooth," directed and written by Cooper Raiff, firmly carves its spot as one of the year's anticipated cinematic ventures. Not only does Raiff shine as a persevering talent behind the screen, but he also gracefully assumes the lead role in the film. Adding her unmatched sparkle to the mix, Dakota Johnson co-stars in this heartwarming drama-comedy, offering an impressive performance that adds depth to its profound narrative. Young talent Evan Assante also shares the screen, proving to be a bright and upcoming star in the film industry. "Cha Cha Real Smooth" weaves the perfect blend of emotions, humor, and authenticity, offering viewers an exploration of life's beautiful complexities and mundane intricacies. Filled with ample doses of heartfelt moments and slices of life scenarios, the film resonates with every viewer—a testament to the universality of its themes. Set in the vivid backdrop of a Bar and Bat Mitzvah entertainers' life in the suburbs, "Cha Cha Real Smooth" showcases the journey of the protagonist, Andrew (Cooper Raiff), a recent university graduate. Feeling directionless post-graduation, Andrew finds himself navigating the world of adulthood while fulfilling his role as a Bar Mitzvah entertainer, and this job often leads him to a wide range of amusing, poignant, and downright awkward encounters. He must keep the guests entertained, ensuring a memorable event, all while grappling with his explorations of self-discovery and purpose linked to his recent transition into adult life. Dakota Johnson effortlessly portrays the character of Divya, a single mother navigating her own set of challenges in life. In one of Andrew's gigs, their paths cross, and what unfolds is a touching and dynamic relationship between the two. They find companionship in one another, while simultaneously battling their respective life stresses. Evan Assante beautifully complements the leading characters through his role as Divya's special needs son —emotionally powerful and immaculately executed. Assante brings depth to the narrative, solidifying the bond between the characters, thereby beautifully showcasing a representation of familial bonds and relationships. Beyond just the individual characters and their development, the film paints an authentic picture of life and its twists and turns. It delves deep into aspects of personal growth, the struggles and beauty of parenthood, and the quest for identity during transitional phases in life. Additionally, it intricately explores themes of vulnerability, resilience, and integrity through the interaction of the characters and their reaction to the situations they encounter. The film subtly highlights every character's pursuit for connection and contentment, a trait that everyday audiences can resonate with. Underpinning a lot of the film's narrative lies the rhythmic pulse of dance. The film derives its title from the popular dance move 'Cha Cha Slide,' and dance sequences or references pop up throughout the film, adding a unique charm to the narrative. These dance routines not only play significant metaphoric roles but also serve as pivotal moments in the storyline, often showing the characters in a liberating light. "Cha Cha Real Smooth" is a film that also proves to be rich in its technical excellence. Its cinematography wonderfully enhances the unfolding narrative by capturing honest and genuine moments in vivid detail. Complemented by its slick editing and engaging score, the cinematic narrative amplifies, uniting the visual and auditory styles to craft a cohesive and mesmerizing experience for the viewers. In summary, "Cha Cha Real Smooth" delivers a touching narrative that moves beyond its humour to touch upon profound themes of adulthood, self-discovery, relationships, and more. The performances by Cooper Raiff, Dakota Johnson, and Evan Assante undoubtedly lend the film a compelling dynamic. It is a true celebration of life with all its ups and downs, joys, and sorrows, offering a great viewing experience that may leave viewers a bit more appreciative of their own lives and experiences.
Cha Cha Real Smooth is a Comedy, Drama, Romance movie released in 2022. It has a runtime of 107 min.. Critics and viewers have rated it moderate reviews, with an IMDb score of 7.3. It also holds a MetaScore of 69.
How to Watch Cha Cha Real Smooth
Where can I stream Cha Cha Real Smooth movie online? Cha Cha Real Smooth is available to watch and stream at Apple TV+.


Stars
Dakota Johnson, Cooper Raiff, Vanessa Burghardt, Brad Garrett, Leslie Mann
Genres
Comedy, Drama, Romance

Stream movies like Cha Cha Real Smooth
Watch movies on Apple TV+
Also directed by Cooper Raiff
Also starring Cooper Raiff
Also starring Dakota Johnson