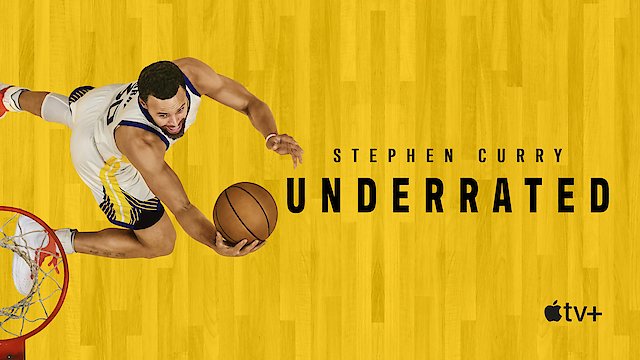 Stephen Curry: Underrated

Where to Watch Stephen Curry: Underrated

Stephen Curry: Underrated is an biographical documentary film that provides an intimate look into the early life and career of basketball superstar Stephen Curry. Produced by Curry's production company Unanimous Media, it focuses on his childhood, college years at Davidson, and early NBA seasons when many doubted his abilities. Through interviews with Curry himself, his family, coaches, teammates, and sports journalists, the film retraces his journey from overlooked prospect to transforming the game of basketball. It highlights the adversity and challenges Curry faced when analysts and experts consistently underestimated his talent. Key figures featured include Curry's parents Sonya and Dell who nurtured his love for basketball from a young age, his college coach Bob McKillop who helped hone his skills, and player development coach Brandon Payne who designed innovative training methods tailored specifically to Curry. Teammates like Steve Kerr and Draymond Green also provide insights into Curry's work ethic and team focused mentality. Rare archival footage spotlights Curry's unorthodox shooting style, ball handling creativity, and selfless pass-first approach on the court. Home videos offer a glimpse into his tight knit family life growing up. Commentary tracks his meteoric rise, from barely getting recruited out of high school to carrying Davidson College on a Cinderella tournament run to getting selected 7th in the NBA draft. Even as he shattered shooting records and dazzled crowds with his flair, Curry's slight build and frequent ankle injuries made scouts question his potential. But his supporters saw beyond the surface to recognize his drive to be great. Underrated examines how he proved doubters wrong to become a transformative NBA talent. More than just an account of athletic success, the film is a portrait of resilience, faith, and unlocking one's full potential even when the world tries to put limits on you. With intimate access to Curry's story, Underrated promises an inspiring underdog-to-champion story for basketball fans and anyone who dreams of overcoming the odds.
Stephen Curry: Underrated is a Documentary movie released in 2023. It has a runtime of 110 min.. Critics and viewers have rated it moderate reviews, with an IMDb score of 7.3. It also holds a MetaScore of 69.
How to Watch Stephen Curry: Underrated
Where can I stream Stephen Curry: Underrated movie online? Stephen Curry: Underrated is available to watch and stream at Apple TV+.



Stream movies like Stephen Curry: Underrated
Watch movies on Apple TV+
Also directed by Peter Nicks
Also starring Stephen Curry