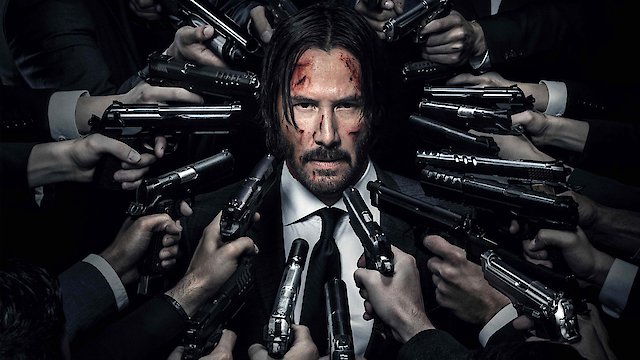 Where to Watch John Wick: Chapter 2

John Wick: Chapter 2 is a high-octane action thriller that further expands the intriguing universe of its titular character, played by Keanu Reeves. Released in 2017 and directed by Chad Stahelski, the film picks up where the first chapter left off, delving deeper into the mesmerizing, ruthless world of assassins that John Wick reluctantly inhabits. The movie opens with the ostensibly retired super-assassin John Wick tying up loose ends from his past life, having been dragged back into the fray. The narrative of the second chapter gets kicked into overdrive when Wick, the proven legend of his craft, is thrown into an even more dangerous and cutthroat world than before. Italian actor Riccardo Scamarcio stars as the primary antagonist, Santino D'Antonio, whose past connection with Wick forces him back into the frenetic and lethal onslaught he had hoped to leave. D'Antonio, a member of the High Table, a shadowy international assassins' guild, presents Wick with a dilemma that is impossible to refuse, touching off the next round of high-stakes violence. Acting stalwart Ian McShane reprises his role as Winston, owner of the Continental Hotel that serves as neutral ground for the deadly professionals populating this clandestine world. Winston operates under a strict code of laws within his establishment, a significant element that is more extensively explored in the second installment of the franchise. John Wick: Chapter 2 showcases a host of intense action sequences emblematic of the franchise. Keanu Reeves' physical commitment to his role is unmistakable; he continues to demonstrate his keen tactical skill and martial arts abilities throughout the movie's many breathless combat scenes. The epic fight choreography, stunning visuals, bold lighting choices and slick production design set the stage for a brutal ballet of bullet-riddled encounters across an array of intricately unique locations. The expanded universe of John Wick broadens its international scope in the sequel as the narrative catapults its protagonist to Rome. The story explores new layers of its enigmatic underworld, offering further insight into the larger system of laws and deeply ingrained codes that dictate the lives of its deadly inhabitants. The movie offers viewers a closer look at the intricate labyrinth of organized crime spanning continents. In terms of supporting cast, John Wick: Chapter 2 is sprinkled with fantastic performances that add depth and richness to the narrative. Laurence Fishburne joins the cast as Bowery King, a street-wise crime lord and former colleague of Wick. His addition to the franchise enriches the tapestry of corruption and power within Wick's world. Additionally, actress Ruby Rose stands out as D'Antonio's mute but formidable henchwoman, Ares, who provides an engaging and edgy adversary for Wick. The film balances its breakneck-paced action with clever moments of dry humor and subtle character development for its stoic antihero. Reeves' portrayal of Wick remains centered around his trademark stoicism, a man of few words but many bullets. The narrative's few quieter moments continue to paint the picture of Wick's grief and isolation, further investing audiences in his relentless quest for freedom from the world he so desperately wants to escape from. John Wick: Chapter 2 harnesses everything that made the first film a standout, amplifying it to a larger, more thrilling scale. It portrays a cold yet captivating urban dystopia defined by brutal professional codes, stunningly choreographed violence, and a protagonist who captures the audience's sympathy despite his lethal vocation. Overall, John Wick: Chapter 2 is an adrenaline-fueled thrill ride that reaffirms the franchise's place in the annals of action cinema. It's a showcase of high-stakes action, compelling world-building, and riveting storytelling, leaving viewers intrigued and eagerly anticipating where the unstoppable John Wick will be taken next.
John Wick: Chapter 2 is a Action, Thriller, Crime movie released in 2017. It has a runtime of 122 min.. Critics and viewers have rated it moderate reviews, with an IMDb score of 7.4. It also holds a MetaScore of 75.
How to Watch John Wick: Chapter 2
Where can I stream John Wick: Chapter 2 movie online? John Wick: Chapter 2 is available to watch and stream, buy on demand, download at Amazon Prime, Peacock, Peacock Premium, Apple TV, Amazon, Google Play, Vudu. Some platforms allow you to rent John Wick: Chapter 2 for a limited time or purchase the movie for downloading.


Stars
Keanu Reeves, Common, Bridget Moynahan, Ian McShane, John Leguizamo, Ruby Rose, Laurence Fishburne
Genres
Action, Thriller, Crime

Stream movies like John Wick: Chapter 2
Watch movies on Apple TV+
Also directed by Chad Stahelski
Also starring Keanu Reeves
Also starring Riccardo Scamarcio