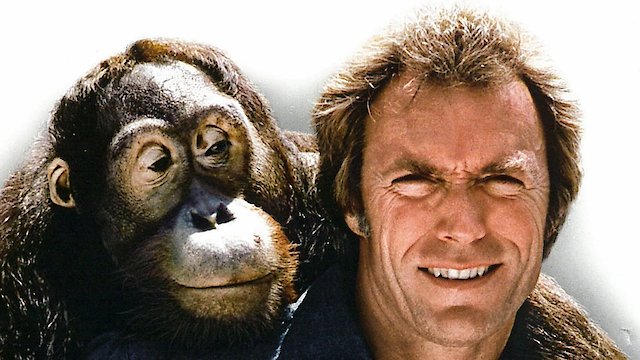 Every Which Way but Loose

Where to Watch Every Which Way but Loose

The 1978 movie Every Which Way but Loose is one of Clint Eastwood's most distinctive films, diverging from his established persona in action films to a rollicking comedic adventure involving robust bikers, amorous pursuits, and a distinctive orangutan named Clyde. Directed by James Fargo, and featuring Clint Eastwood, Sondra Locke, and Geoffrey Lewis in pivotal roles, "Every Which Way but Loose" treads a fine line between action and comedy, while delivering an entertaining and enjoyable viewing experience. Known for his serious and tough persona due to his roles in Spaghetti Westerns and Dirty Harry films, Eastwood takes on a role that, while remaining gruff and charismatic, storms into the realm of lighthearted comedy bounded by love and family quirks. In the movie, Eastwood portrays Philo Beddoe, a trucker and bare-knuckle brawler roaming the American West in search of a lost love. Philo, however, is not your average brawler/trucker, as he shares his life and his heart with a 165-pound orangutan named Clyde, his "right-turn" specialist. Clyde, with his amusing antics and unwavering loyalty to his owner, adds a layer of humor that is uniquely integrated into the storyline, creating moments of light relief throughout the movie. Sondra Locke plays the role of Lynn Halsey-Taylor, a country singer who becomes the object of Philo's affections. Their chemistry doesn't follow the traditional norms that we often see, but it paints a sincere, complex and troubled romance that drives the narrative forward. Locke's performance is compelling as she portrays a person navigating the challenges and opportunities her lifestyle presents. Geoffrey Lewis, in the character of Orville, Philo's brother, is another standout in the film. Orville acts as Philo's right-hand man, lending support and solidarity while also engaging in his own amusing mishaps. The dynamic between Orville and Philo provides an engaging portrayal of brotherly love and camaraderie, enhancing the warmth and humor in the narrative. The film offers a colorful tapestry of other intriguing characters, including the boisterous Black Widows motorcycle gang, who have a running feud with Philo, and Echo, Orville's girlfriend. As with the main characters, the supporting cast brings their own flavor of humor, charm, and wit to the film. "Every Which Way but Loose" is much more than a comedic action flick; it serves as a compelling slice of late 70s Americana. James Fargo unleashes Eastwood and cast on diverse scenery, from the antagonist's stomping grounds in Denver to Los Angeles' country-western music scene, and the two-lane highways in between. Fargo managed to capture a clear snapshot of a time and place, painting a vivid image of the American West with its juke joints, dive bars, and bustling roadside attractions brimming with unique characters. In addition, the film's unforgettable score, with the title theme tune by Eddie Rabbitt, punctuates the narrative, enhancing both the comedic and heartfelt moments. As a result, the soundtrack acts as a separate character in the movie, threading together individual scenes and reflecting the film's overall feel and storyline. In conclusion, "Every Which Way but Loose" is a bold departure from the conventional roles audiences had come to expect Clint Eastwood to play at that time. It proves that Eastwood can successfully blend comedy with action, supported by a troop of talented actors who all bring their unique energy and charisma to the silver screen. Its laid-back narrative, memorable character ensemble, and the engaging dynamic between Philo, Clyde, and Orville make it an enjoyably offbeat film mingling elements of romance, comedy, and action to stay innovative and entertaining throughout. If you're a fan of Eastwood or just someone seeking late 70s nostalgia with a heavy dose of humor, this film is sure to bring laughter and enjoyment.
Every Which Way but Loose is a Action, Comedy, Adventure, Romance, Drama movie released in 1978. It has a runtime of 114 min.. Critics and viewers have rated it moderate reviews, with an IMDb score of 6.3. It also holds a MetaScore of 41.
How to Watch Every Which Way but Loose
Where can I stream Every Which Way but Loose movie online? Every Which Way but Loose is available to watch and stream, buy on demand, download at Apple TV, Amazon, Google Play, Vudu. Some platforms allow you to rent Every Which Way but Loose for a limited time or purchase the movie for downloading.


Stars
Clint Eastwood, Sondra Locke, Geoffrey Lewis, Ruth Gordon, John Quade
Genres
Action, Comedy, Adventure, Romance, Drama

Also starring Clint Eastwood
Also starring Sondra Locke
Watch movies on Apple TV+